Message from Superintendent - Census 2020 Mensaje del Superintendente - Censo 2020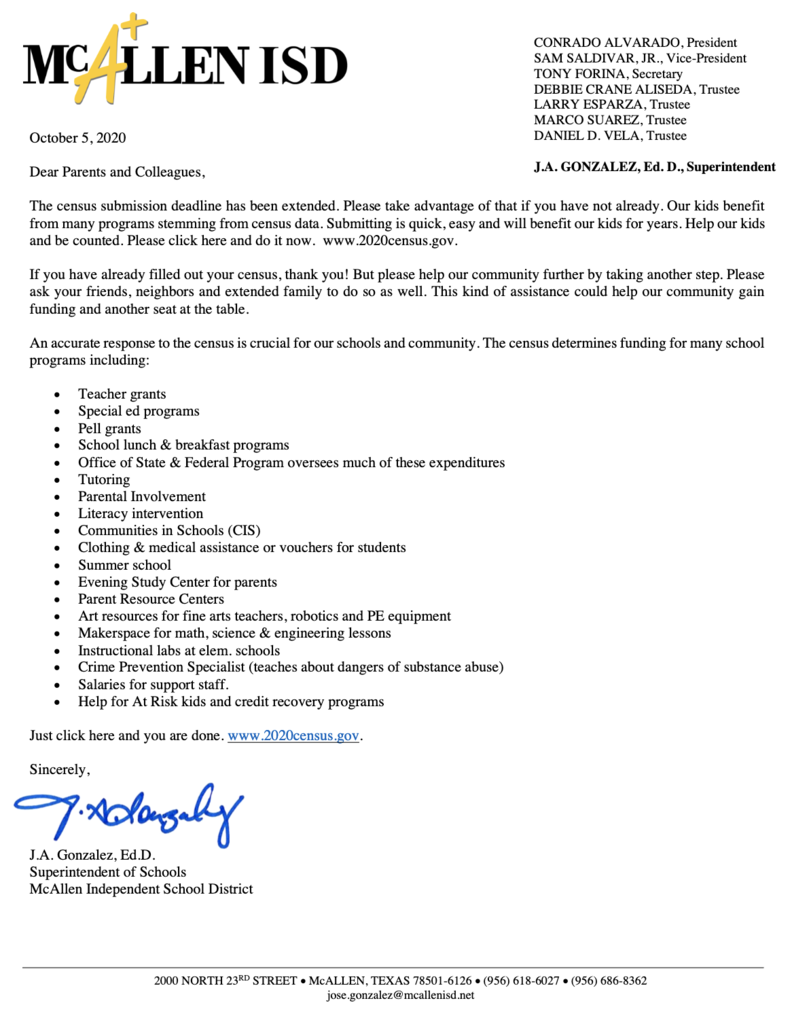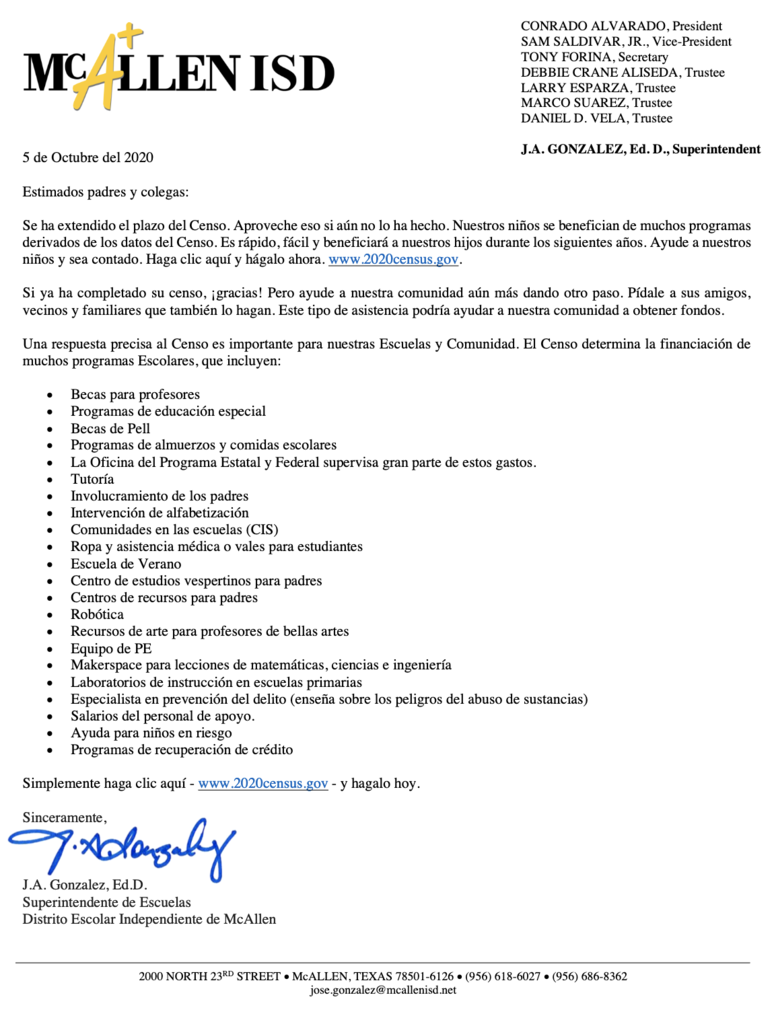 He did it!! Dr. J.A. Gonzalez was named Texas Superintendent of the Year today by the Texas Association of School Boards (TASB) in a virtual announcement during the annual TASA/TASB convention. He is the first winner ever from McAllen ISD.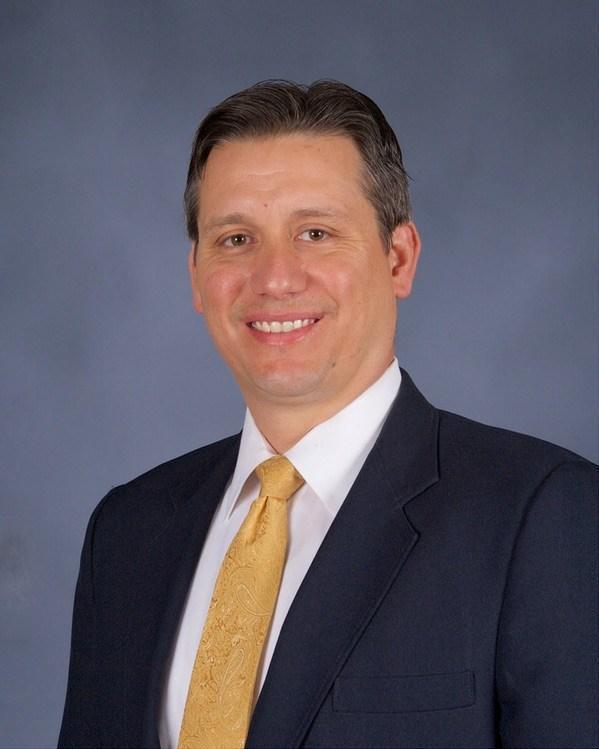 October is Domestic Violence Awareness Month and McAllen ISD is helping to share the message. Did you know that an average of 20 people per minute are physically abused by intimate partners? Go here to learn more:
https://buff.ly/2EQ3ZxH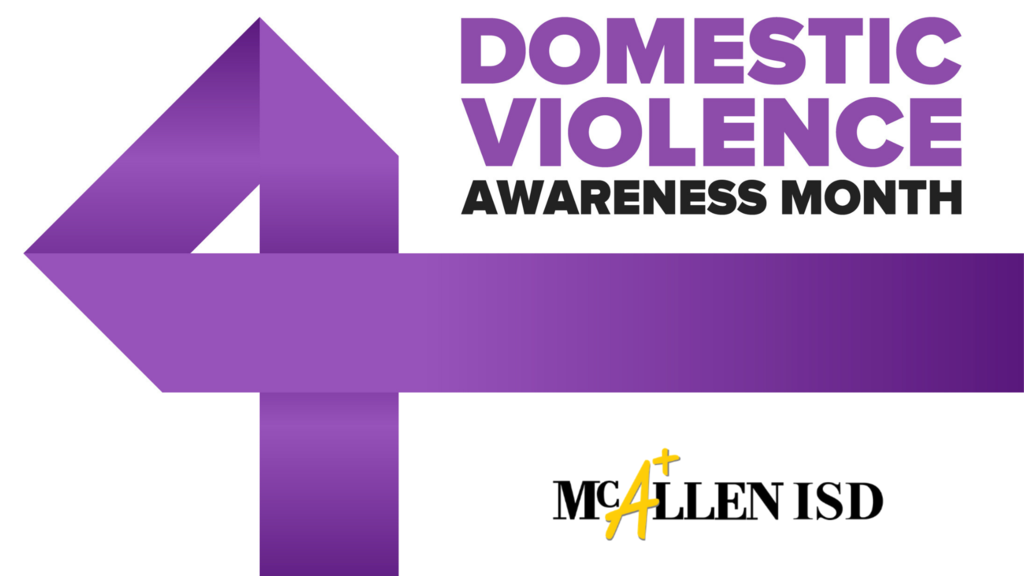 Time is running out to take the census! Our kids benefit from many programs stemming from census data. Submitting is quick, easy and will benefit our kids for years! Help our kids. Be counted! Please click here and do it now.
www.2020census.gov
¡Se esta acabando el tiempo para hacer el censo! Nuestros niños se benefician de muchos programas derivados de los datos del censo. ¡Enviar es rápido, fácil y beneficiará a nuestros niños durante años! Ayude a nuestros niños. ¡Sea contados! Haga clic aquí y hágalo ahora.
www.2020census.gov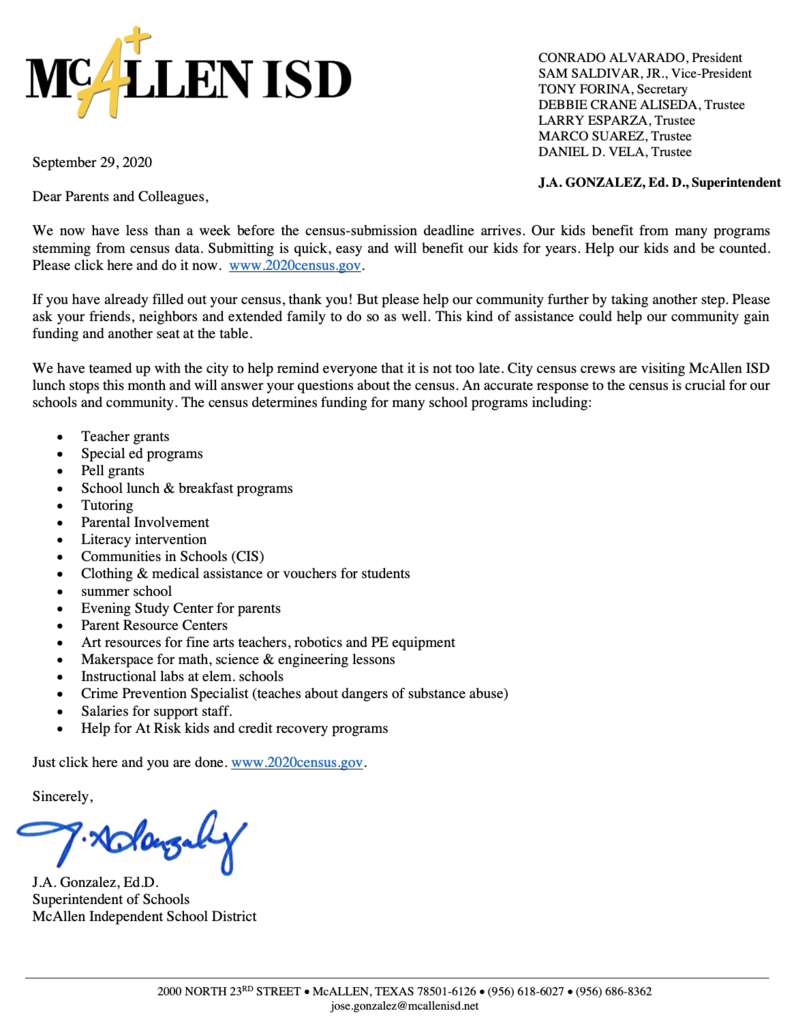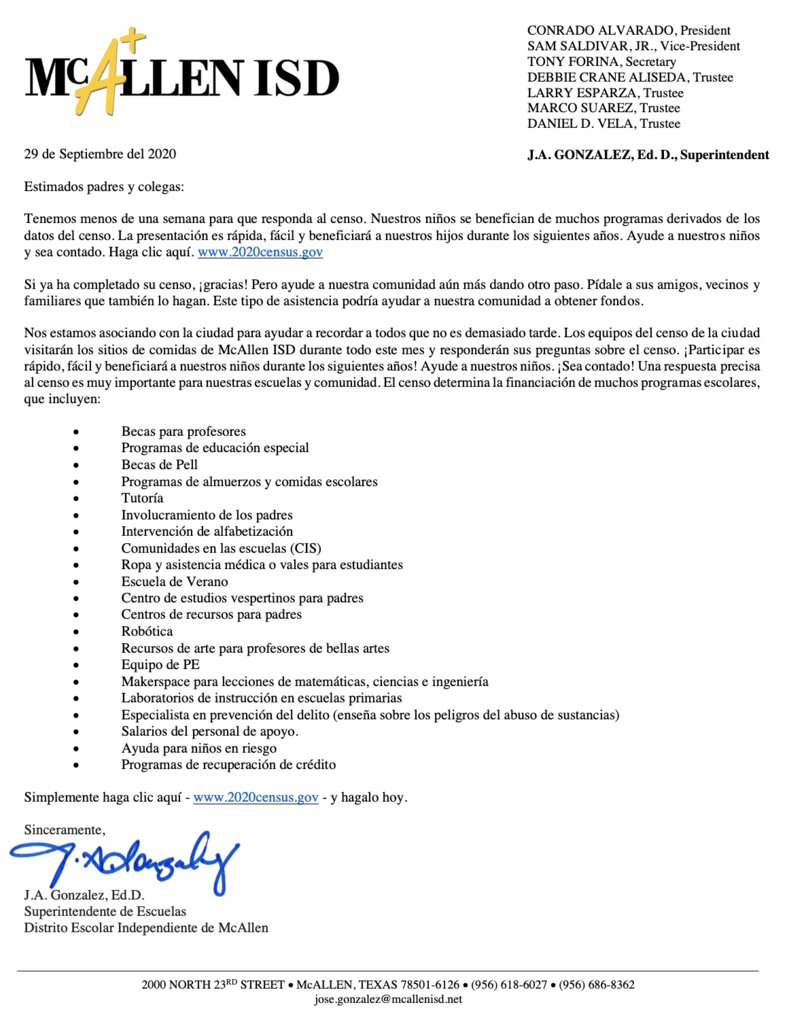 Microsoft is experiencing an outage. You might have issues with Outlook, TEAMS and Clever. Thank you for your patience.


El Maratón Virtual de Niños de McAllen 2020 está programado para el Sábado de 9am a 10:30 am. Regístrese aquí:
http://www.mcallenkidsmarathon.com/
#DistritoDeCampeones #MKM2020 #LetsMove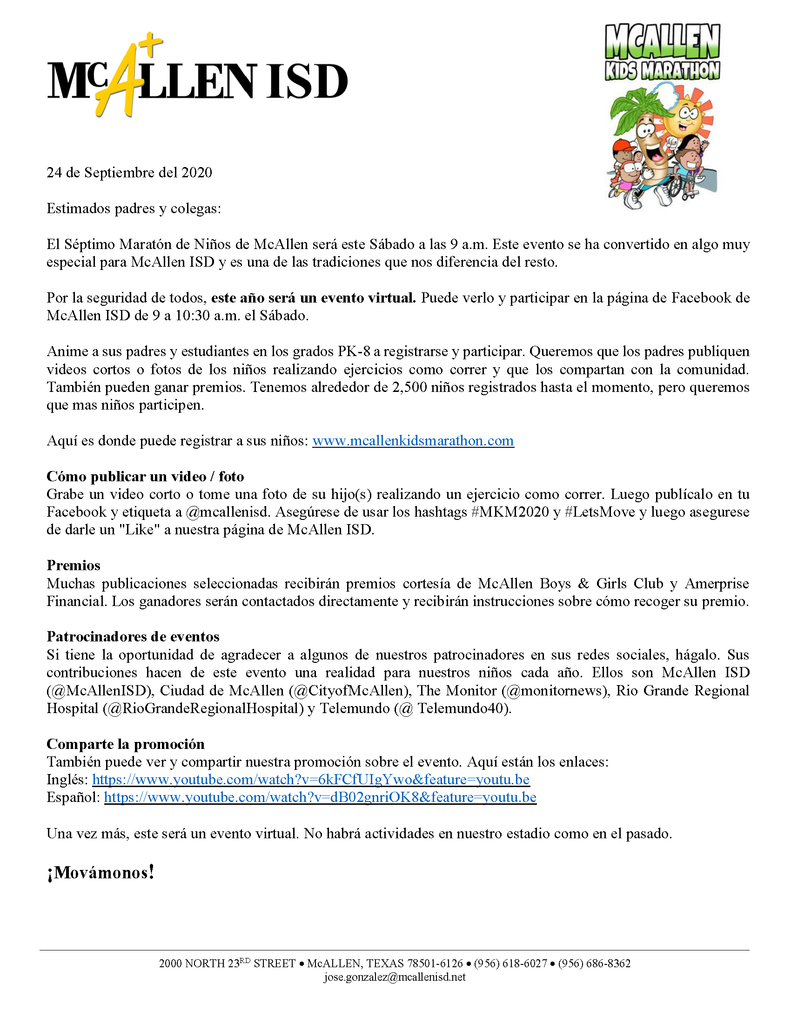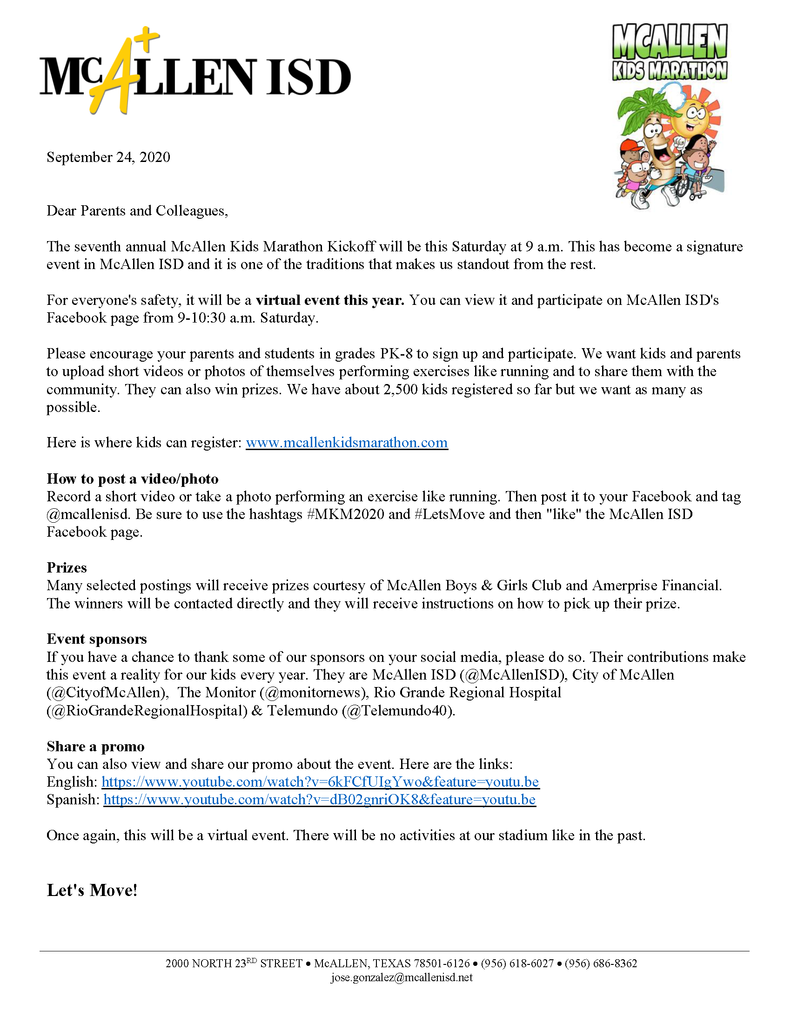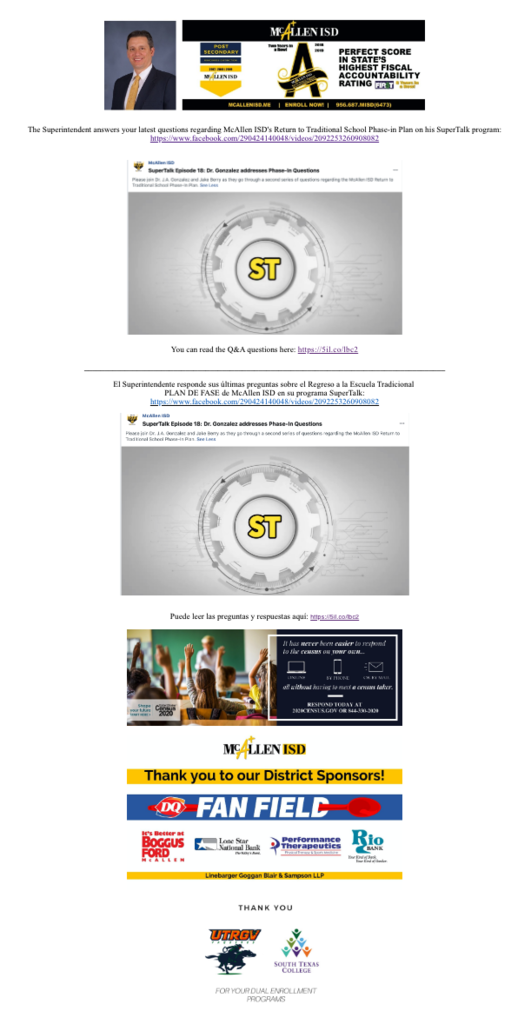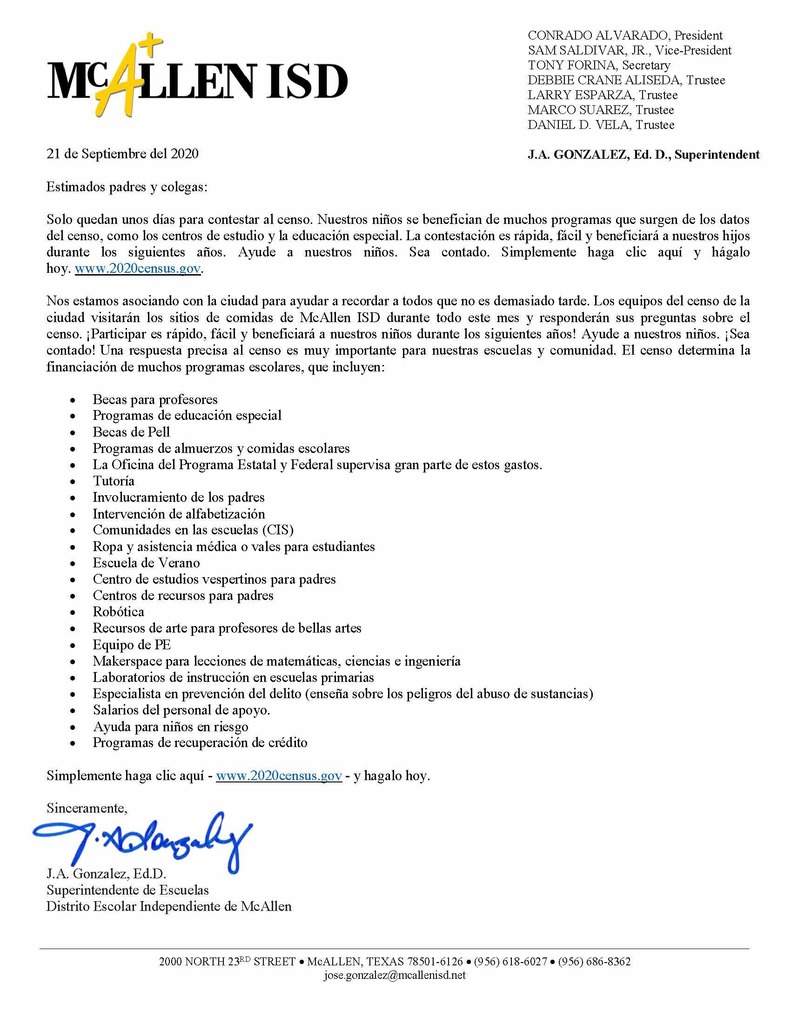 SuperTalk Episode 18: Dr. Gonzalez addresses Phase-In Questions Please join Dr. J.A. Gonzalez and Jake Berry as they go through a second series of questions regarding the McAllen ISD Return to Traditional School Phase-In Plan.
https://youtu.be/TxaulqomT1s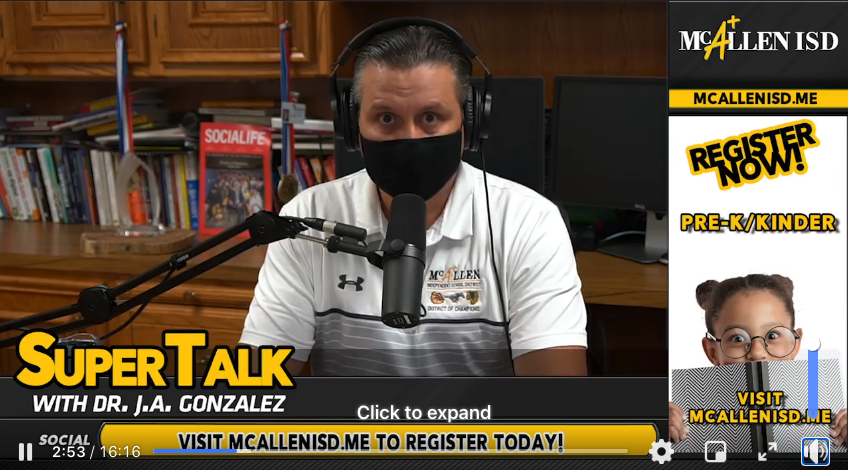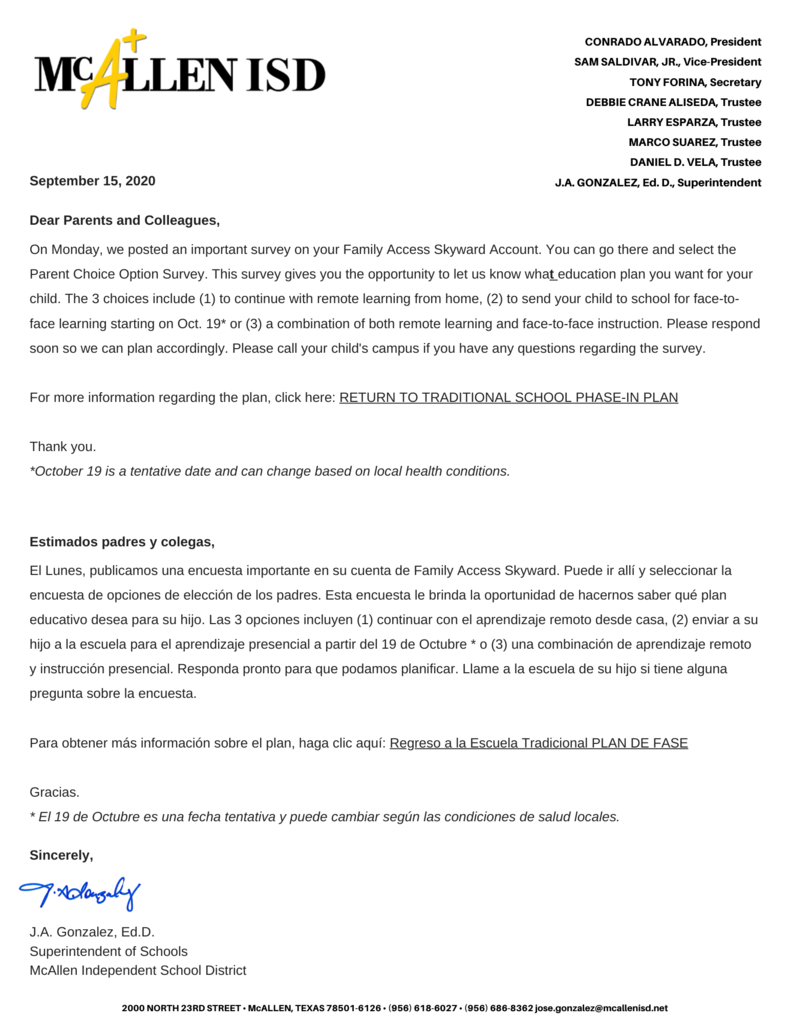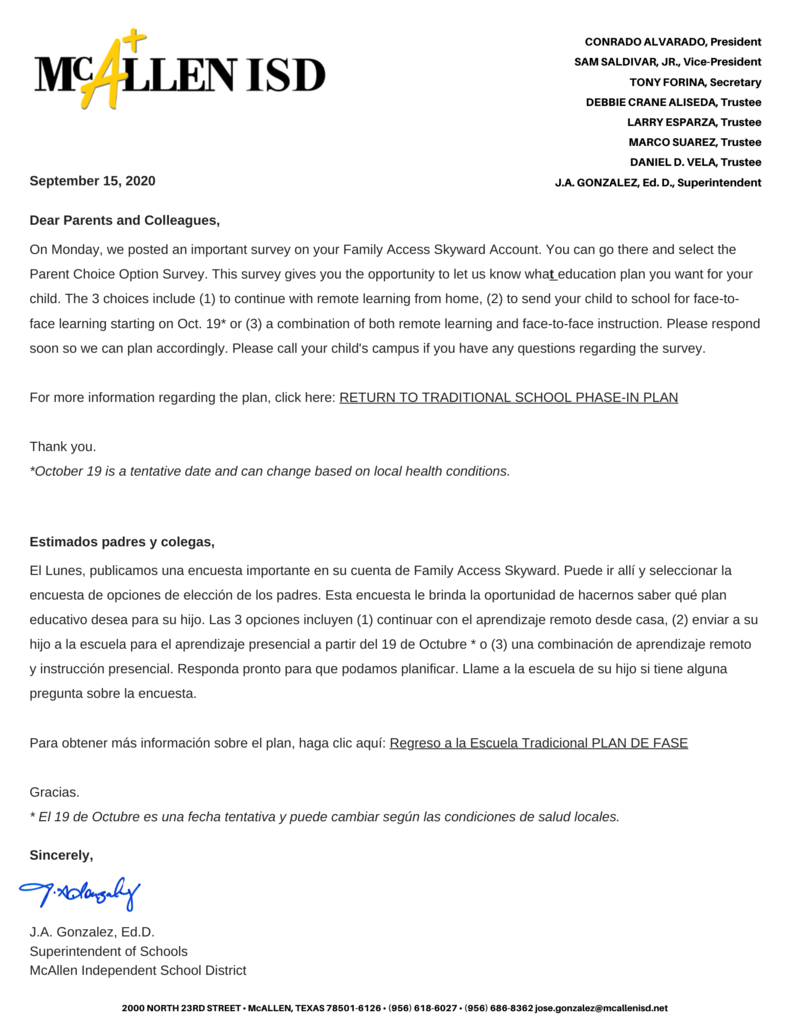 McAllen ISD and the Community "Are Ready" for the 20-21 School Year.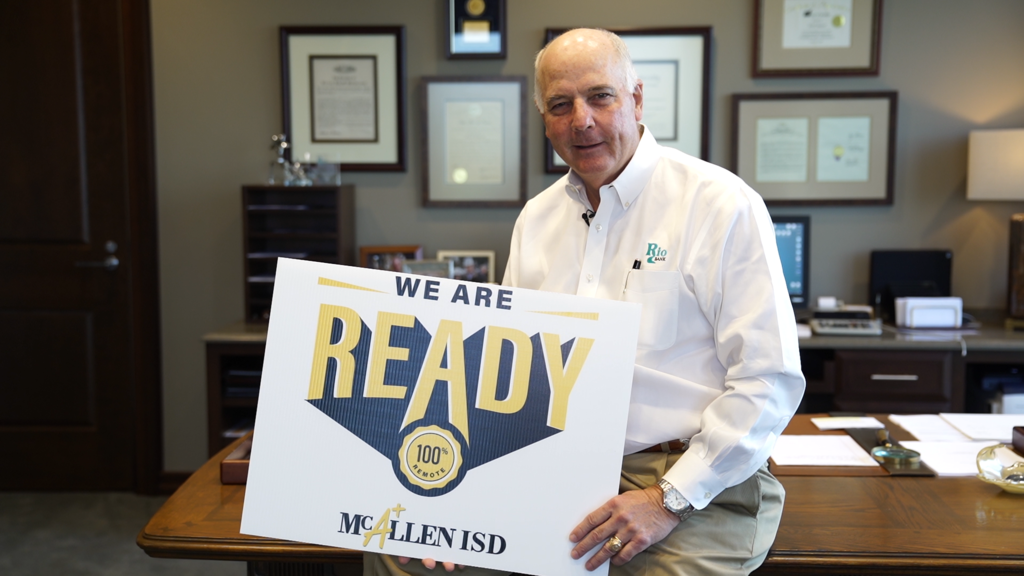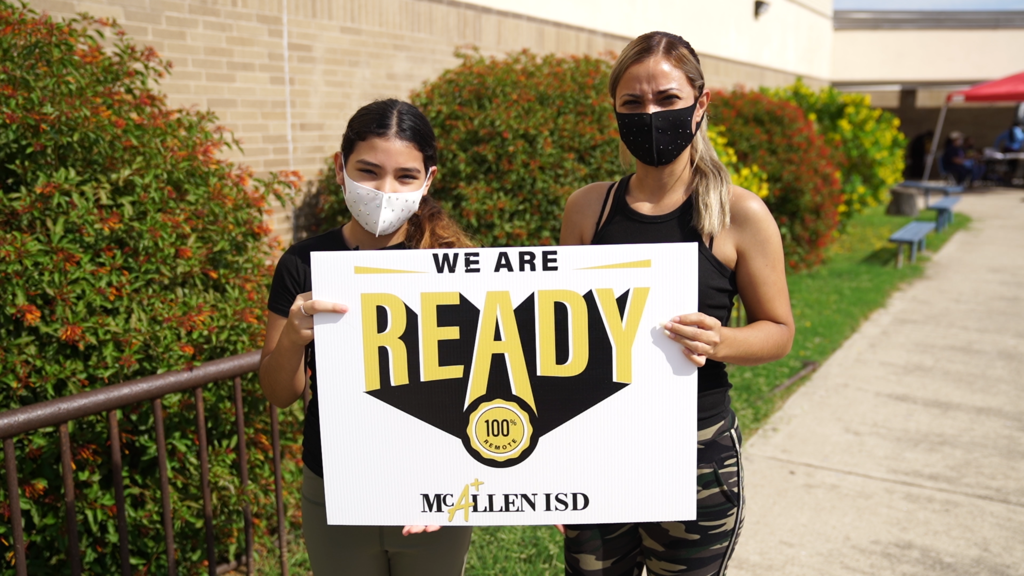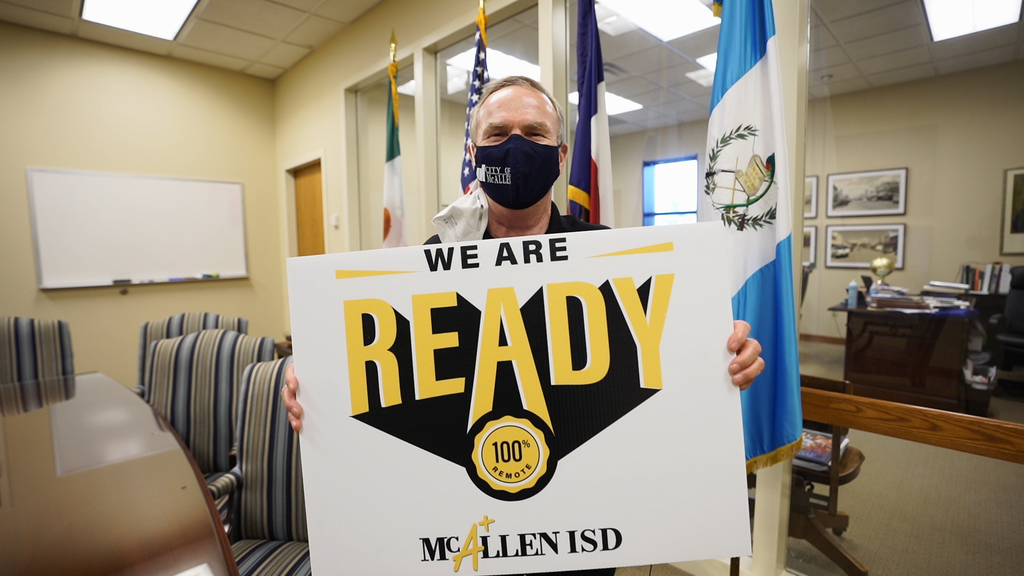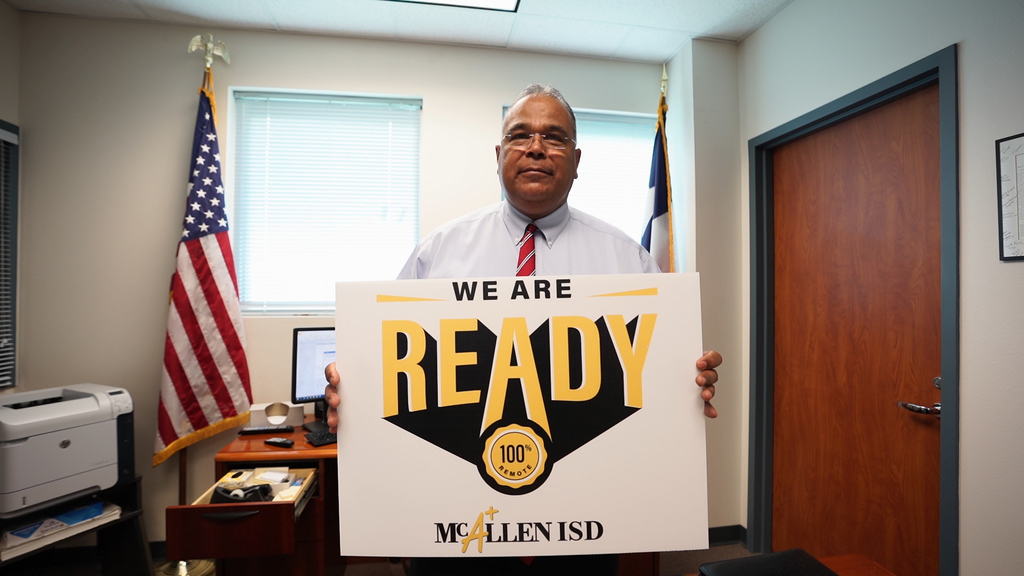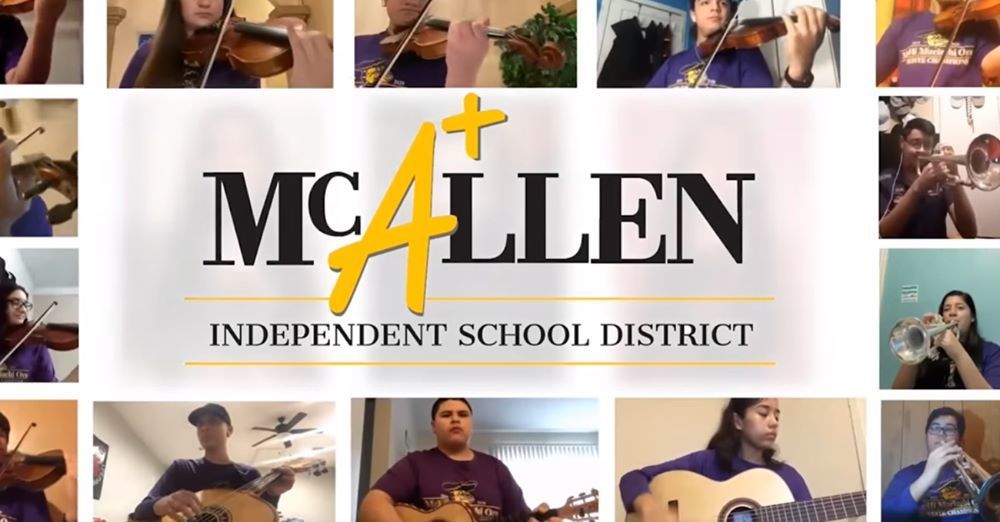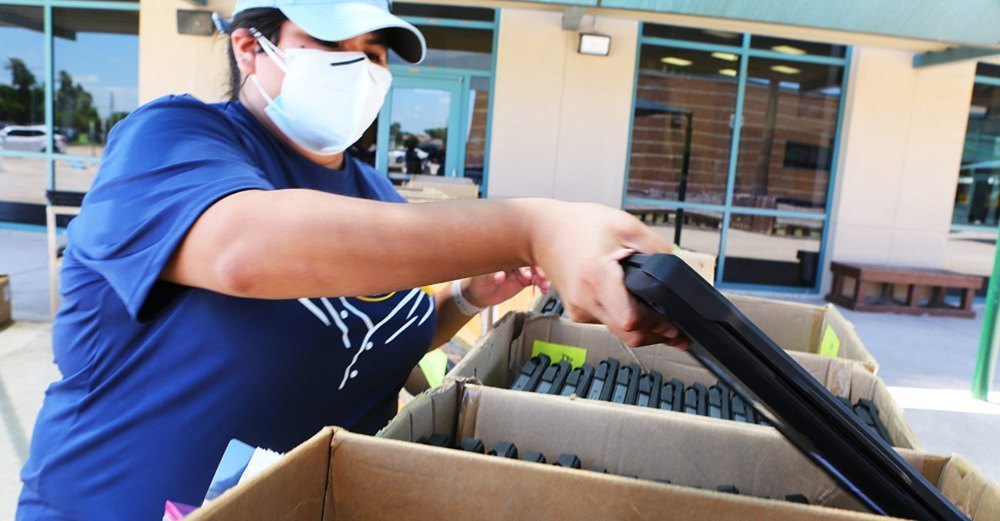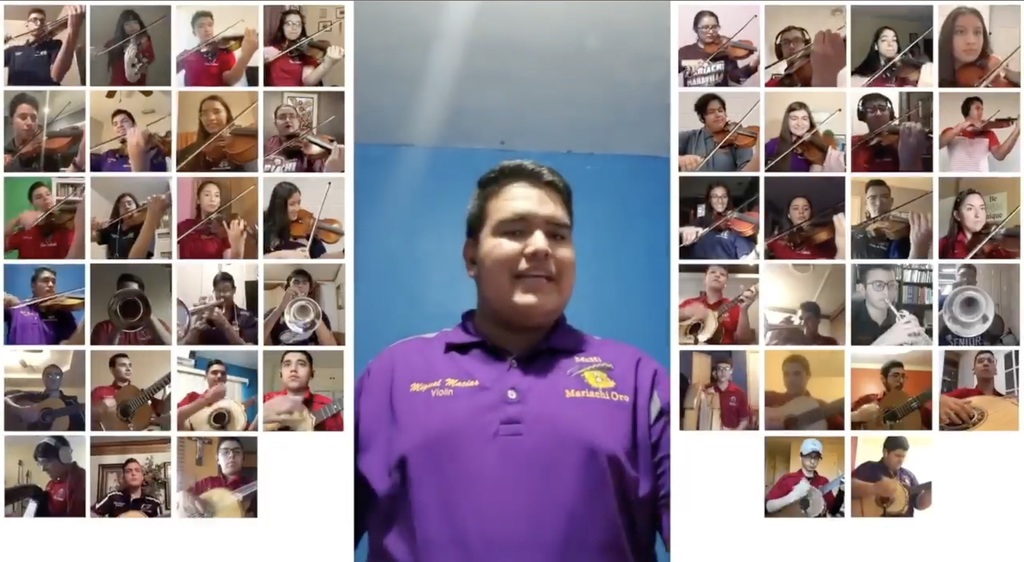 #WayBackWednesday : The McAllen High JROTC raises the American flag at McAllen Veterans Memorial Stadium before kickoff at a football game during the 2011season. Source: 2012 El Espejo yearbook.