Please take a look at our new date. We thank you for your understanding.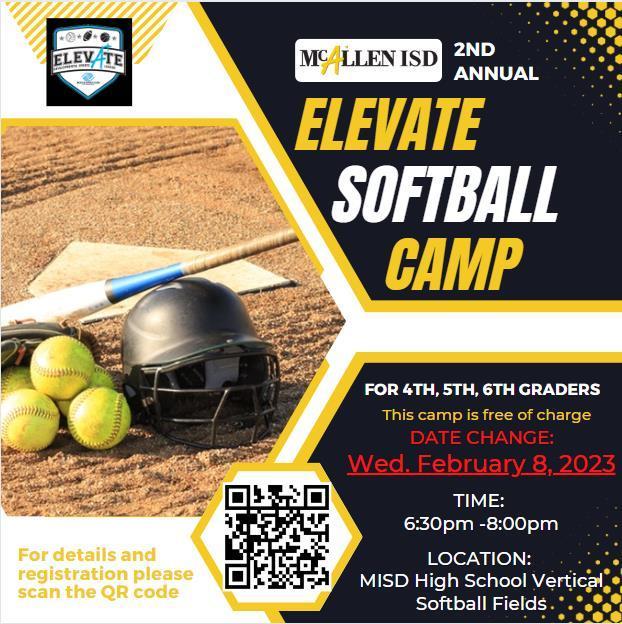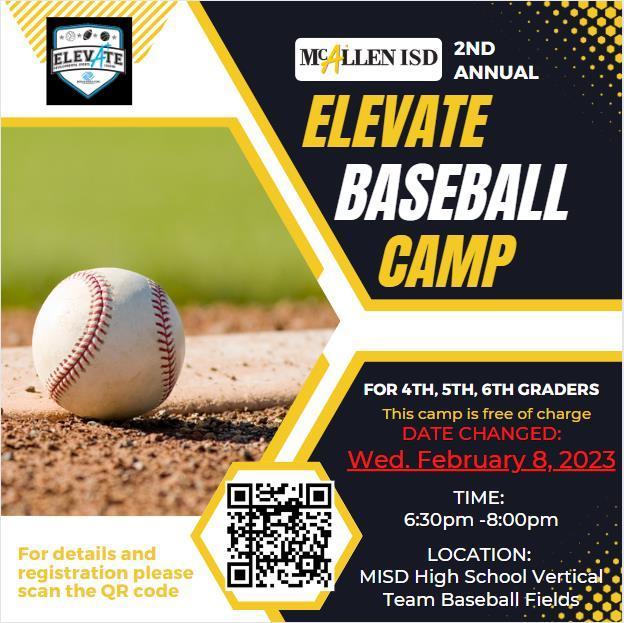 Cavaliers, we are so excited to be celebrating 100 Days of School tomorrow, February 2, 2023!!!!! 🎉🥳Join us in the celebration and choose to do one of the following. We can't wait to see everyone's creativity!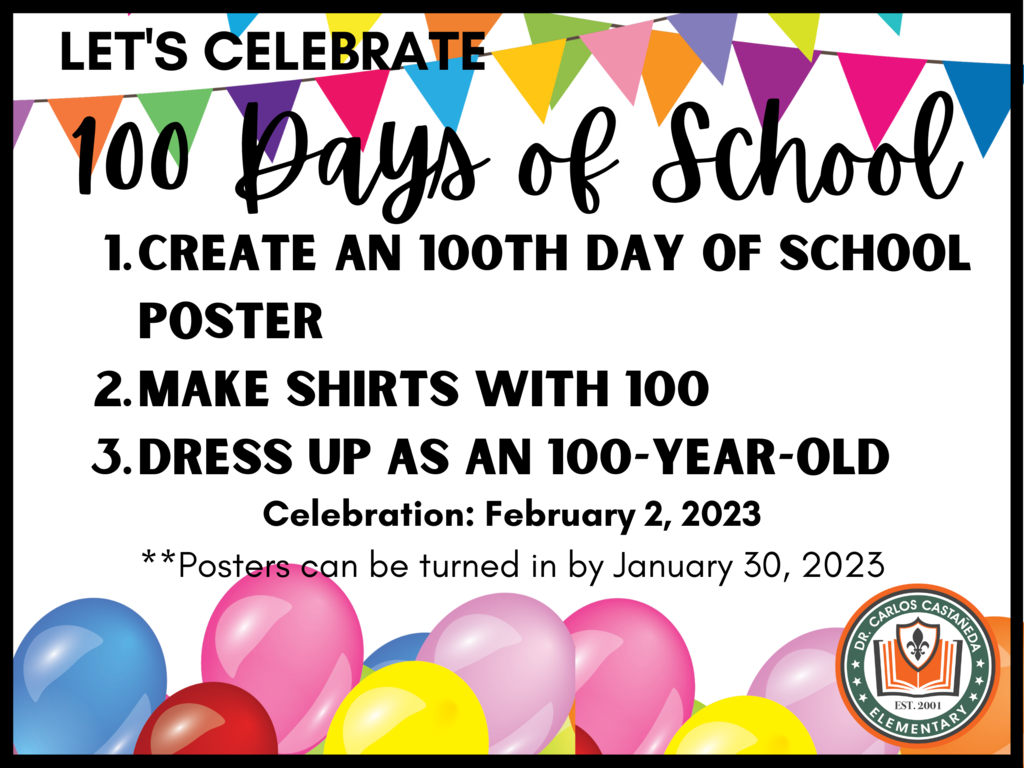 Mark your calendars....Group photos will be in one week! January 27, 2023. You can pay now and turn in the money envelope to your child's teacher. If you have any questions, please call 956-632-8882.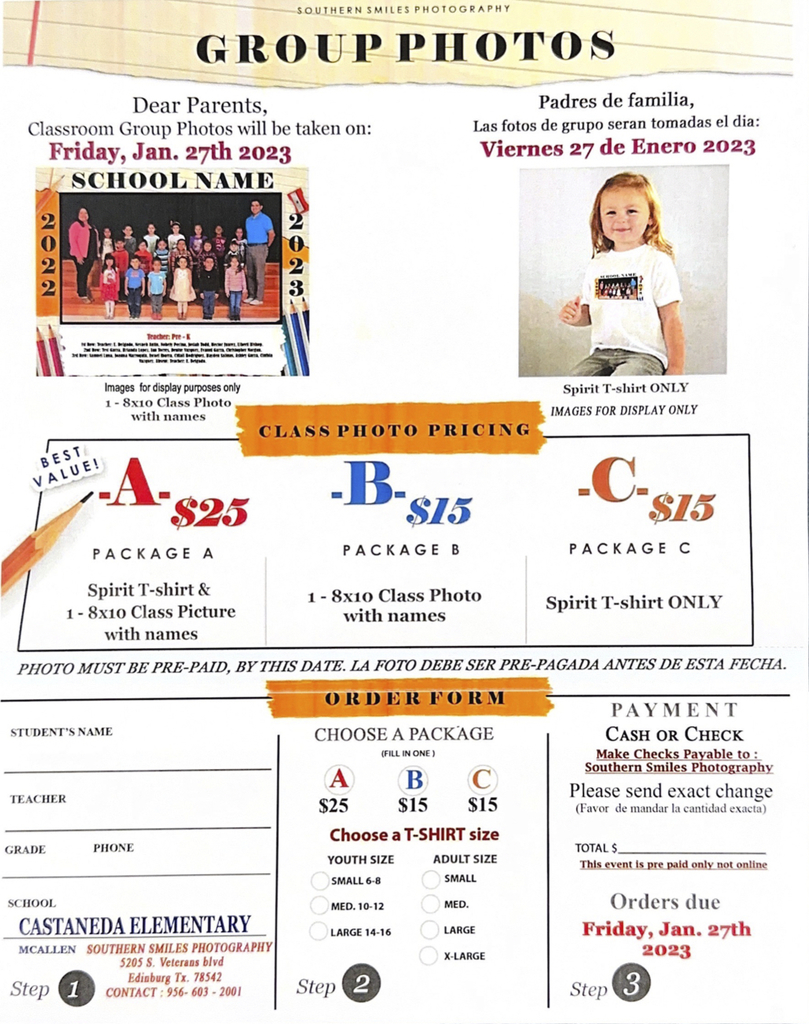 Cavalier Community! A reminder, we are now selling our yearbook!!! You can order it online or in person. To the families of our 5th grade graduates, make their last elementary year memorable by adding a dedication page. Limited availability!!!!! Don't wait and buy now!!!!! For more information, please contact our school at 956-632-8882.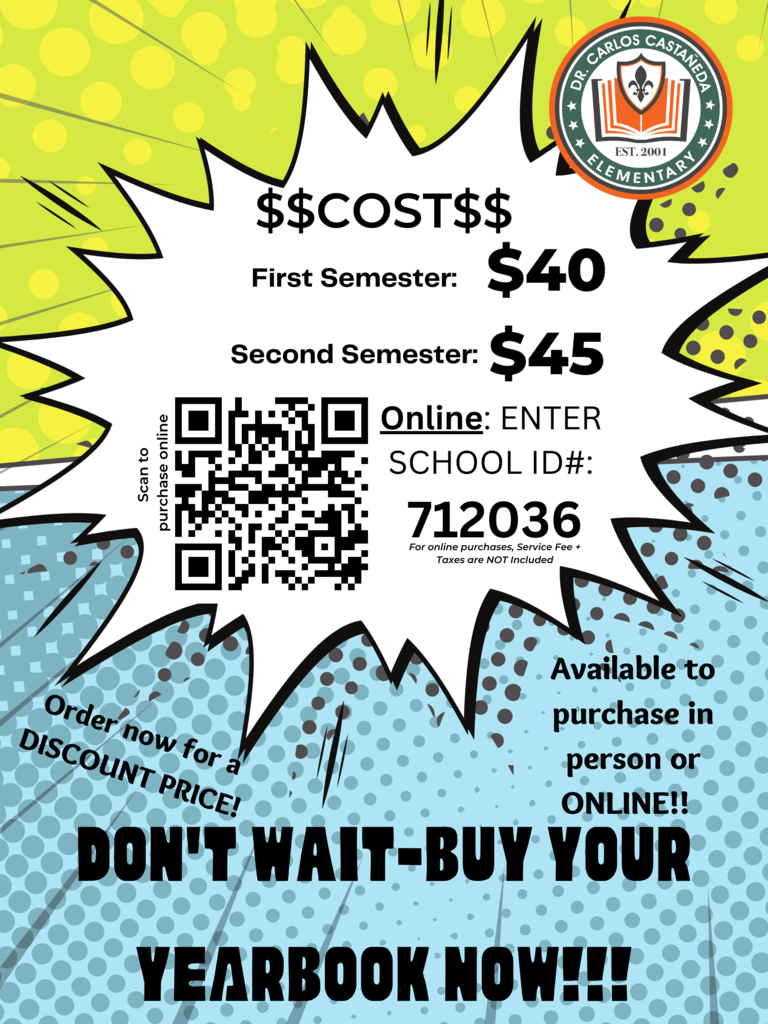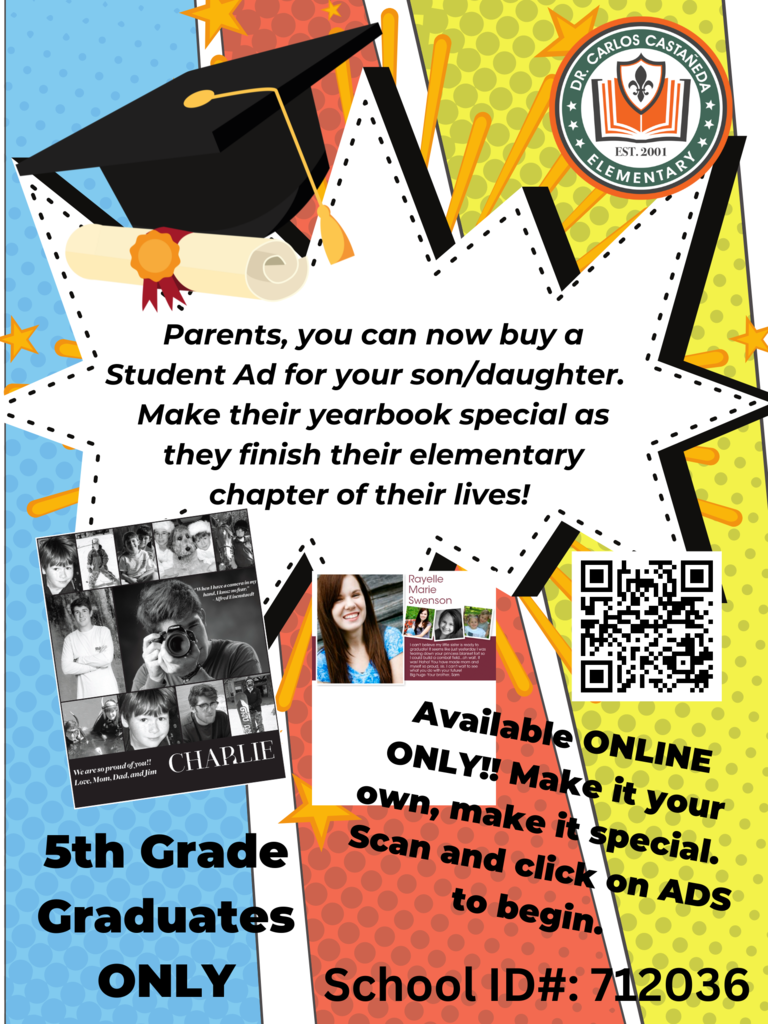 Let's start the new year healthy and strong! Join us at the McAllen Kids Marathon Final Mile. Cavaliers, we hope to see you there!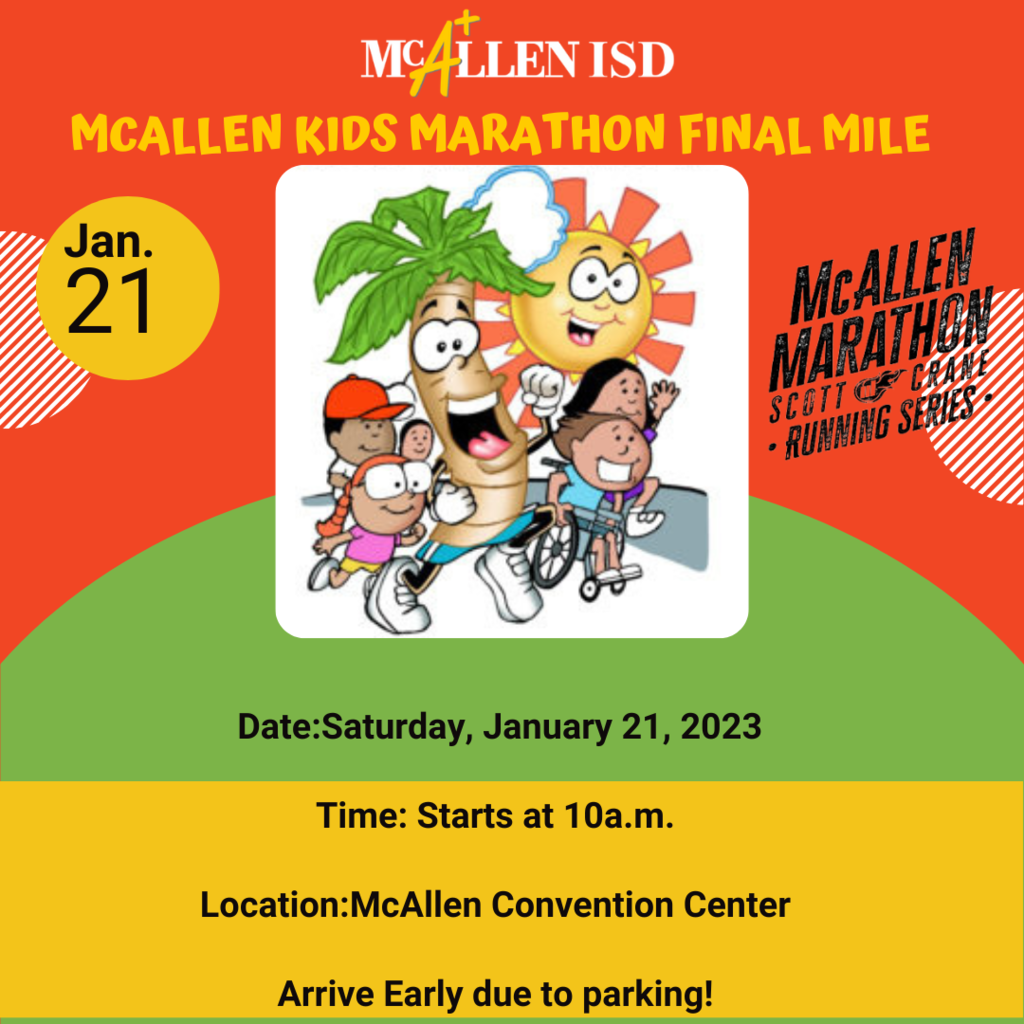 We're so excited to be having our Christmas Literacy Night! Join us as we do crafts, read Christmas stories and drink some hot chocolate! We hope to see you soon.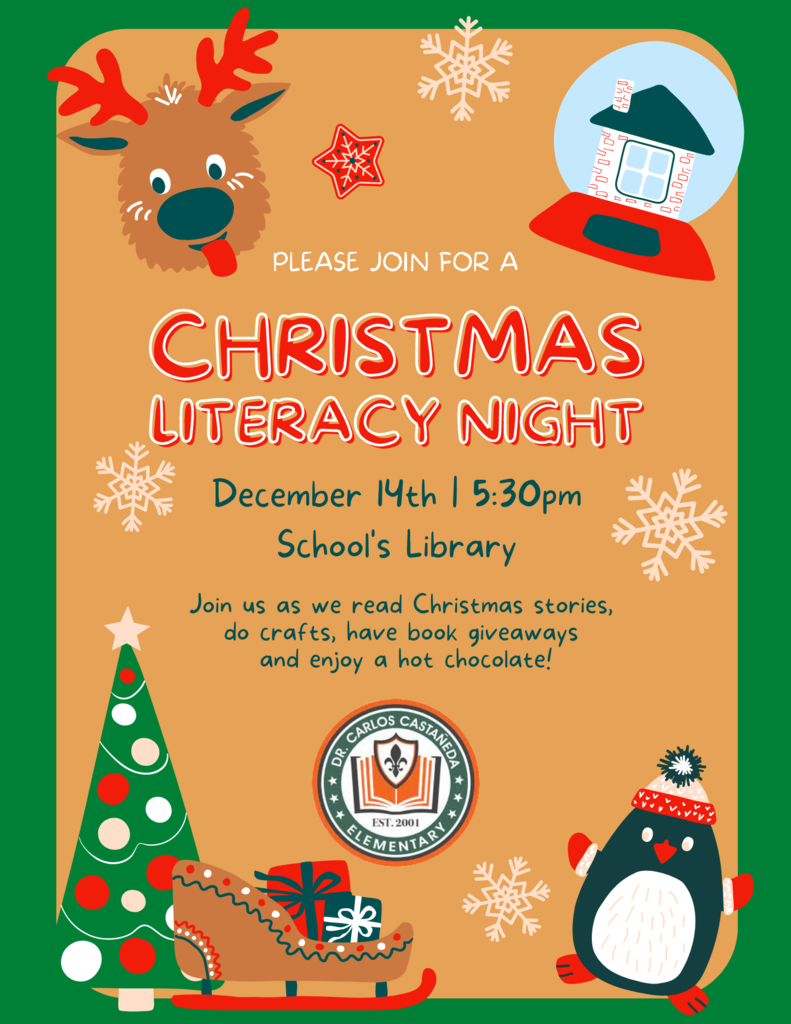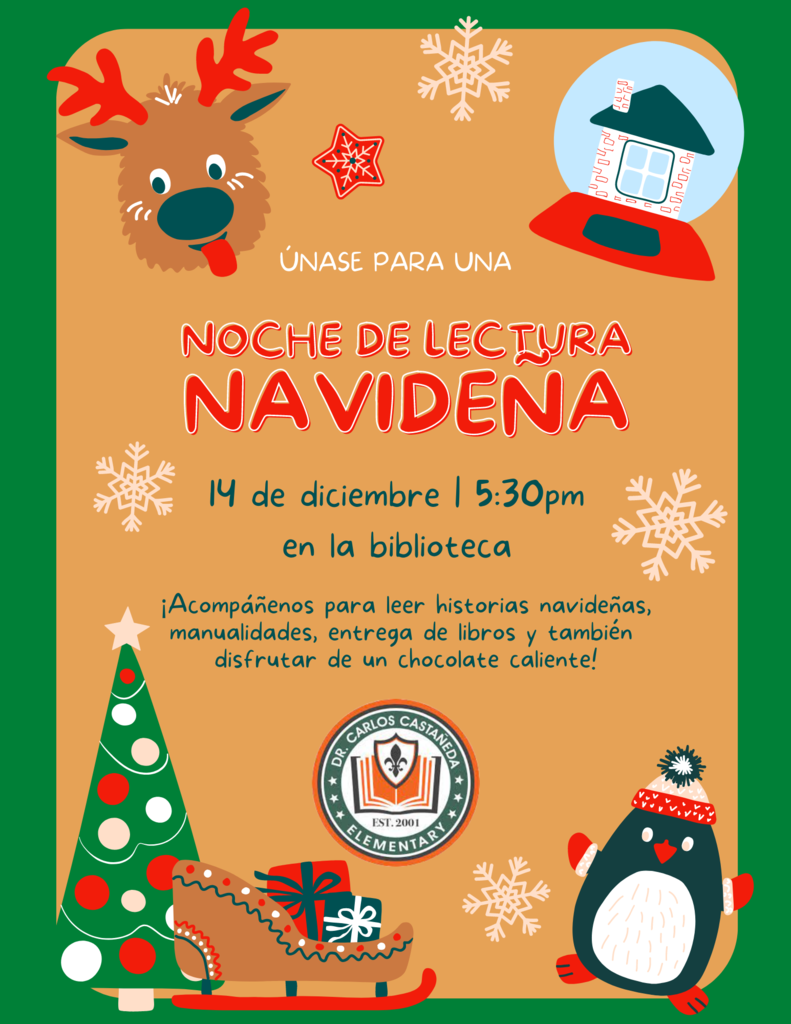 Cavalier Community, we have some major news....The YEARBOOK IS NOW ON SALE!!!!!!!! Bigger and better than ever! Don't miss out on the memories and buy your yearbook now for a discounted price. $$$. Also new this year, 5th grade graduates (only) will be able to purchase a dedication page. See attachment for details. For any questions, please call our school at 956-632-8882. Scan the QR code or click on the link.
https://buytheyearbook.pictavo.com/PictavoSchool/FindSchool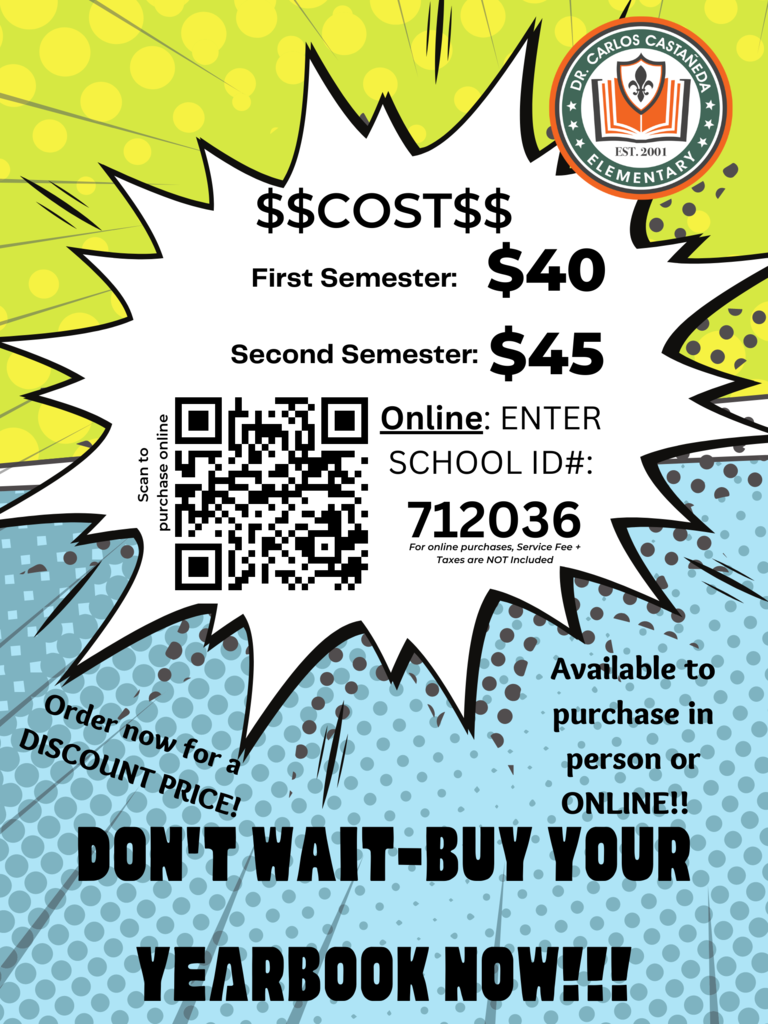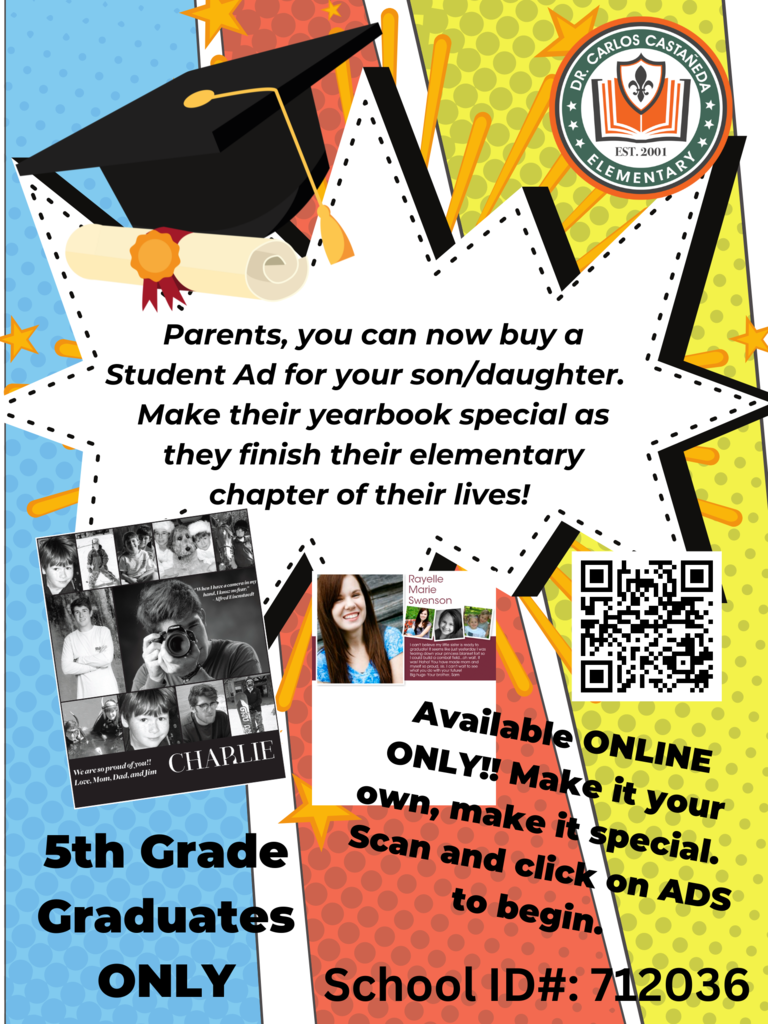 Thank you to everyone that has been celebrating the 12 Days of Christmas with us. We still have a few days left, join the cheer and let's celebrate together!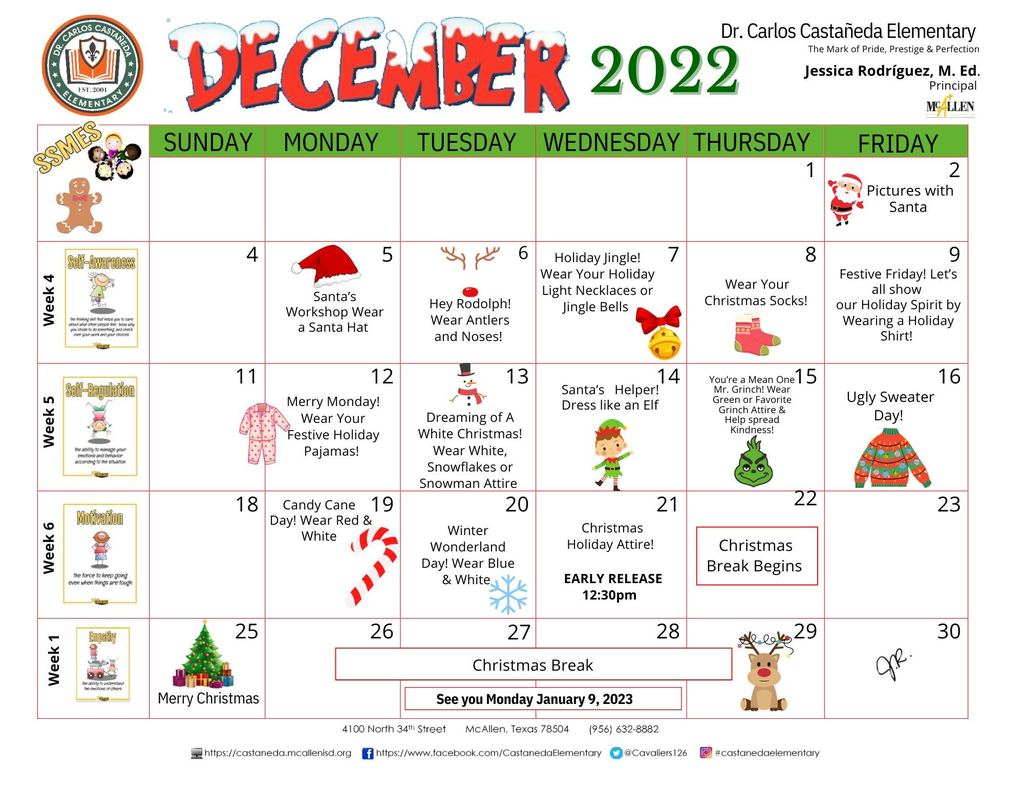 Happy Friday Cavalier Community. If you are interested in Elevate Basketball, please scan below! If you have any questions, please call 956-682-5791.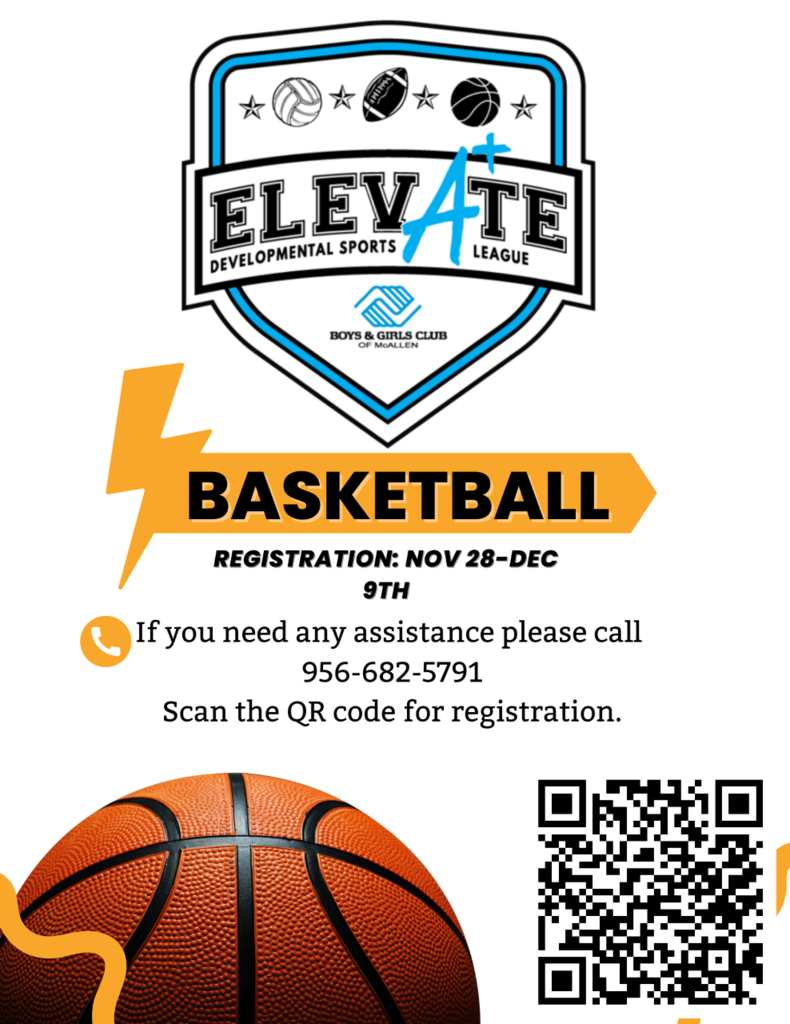 We are only a few days away from our very first Color Run!!!! Don't miss your opportunity to be a part of this special event.....if you would like to make a donation, please have your child submit to their teachers by Thursday. Thank you so much!!!!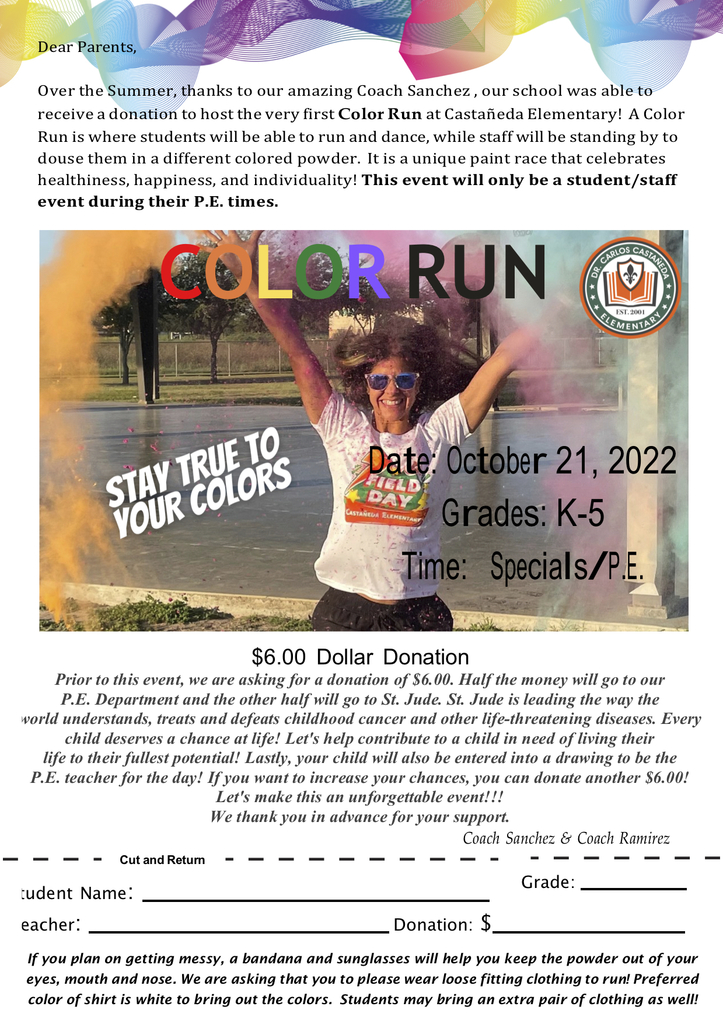 It's a literacy spooktacular event!!! Cavaliers, share your favorite literacy character by participating on our annual Literacy Pumpkins. The deadline to turn in is on October 26, 2022. Thank you in advance!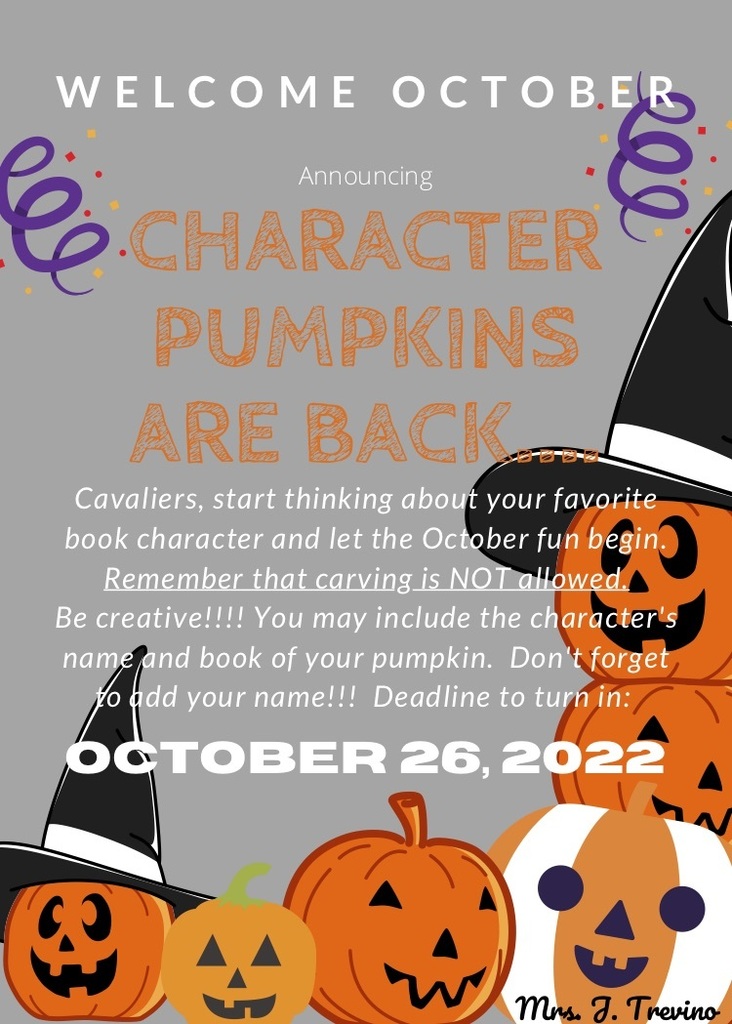 Our Trunk or Treat is coming soon.....help our event become a "candy sweet" hit!!! Thank you to all those that have donated already.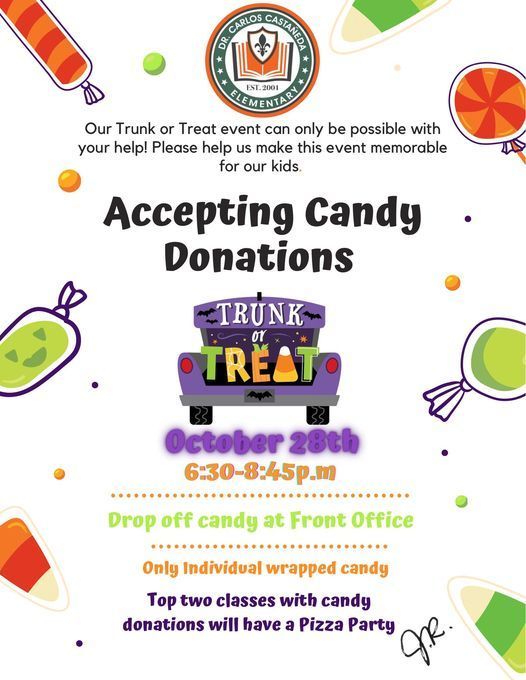 A friendly reminder parents, today is the last day to pick up the cookie dough. Thank you so much for your participation. Our school deeply appreciates it.
Save the Date!!!! Huge Announcement....THE FALL BOOK FAIR IS COMING SOON!!!!!! OCTOBER 3-7, 2022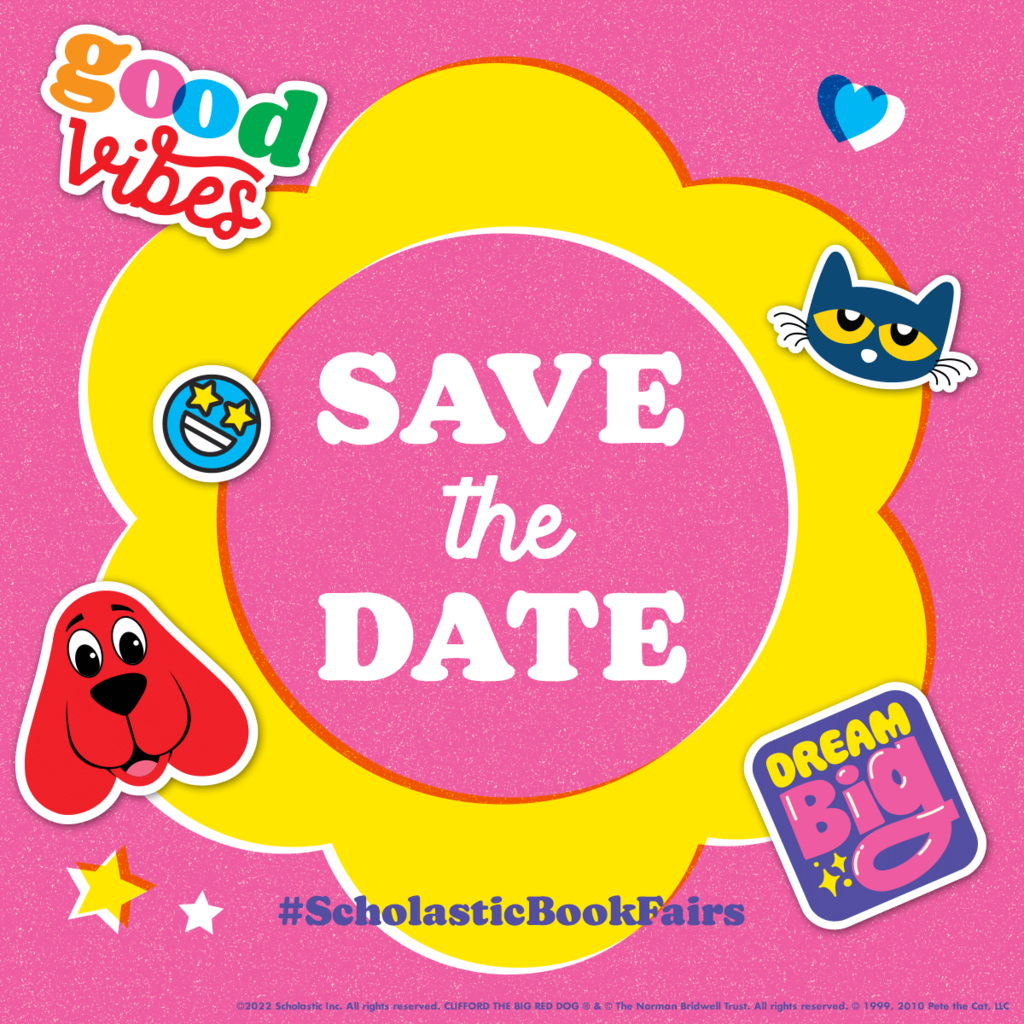 Happy Friday Cavalier Community. Don't forget if students wear a Rowe school shirt to today's football game, they get in for free. Let's go Warriors!!!!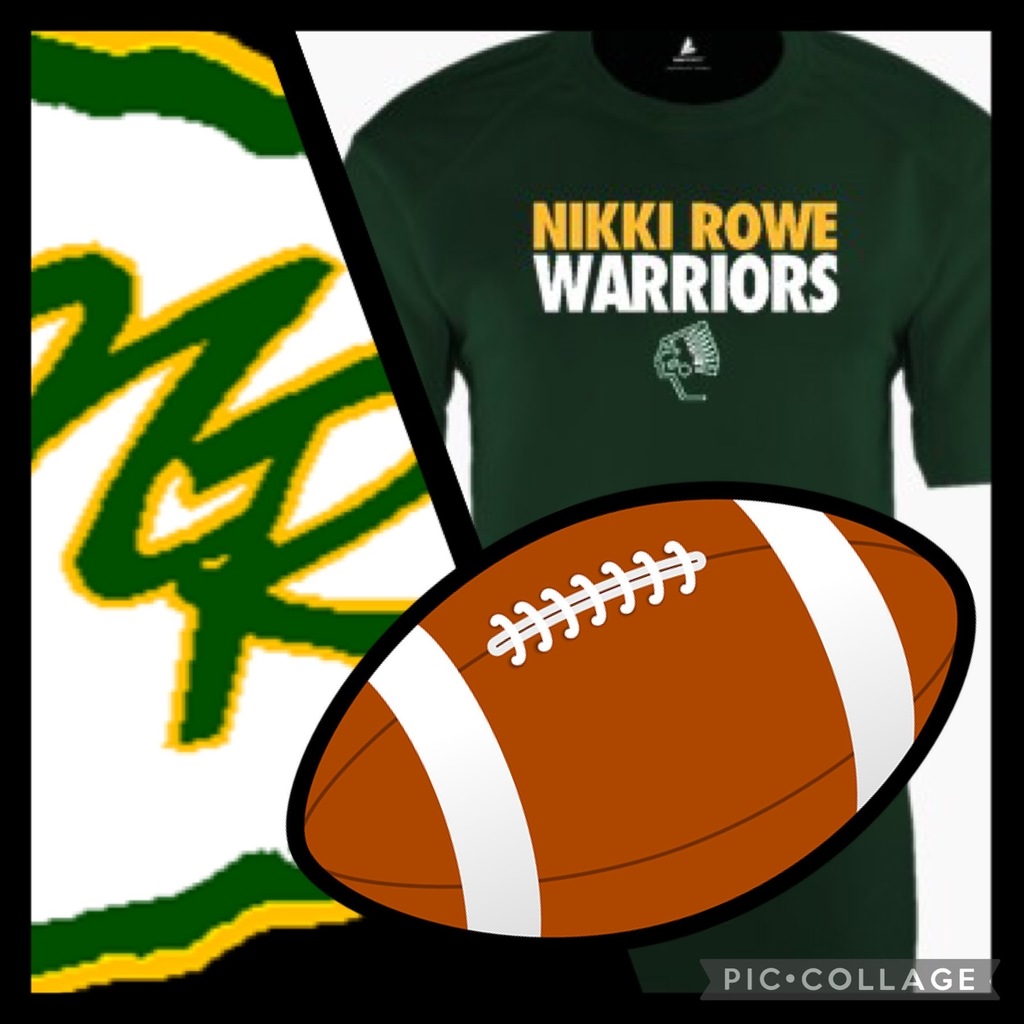 Cavalier community....we look forward to seeing you on Curriculum Night. Join us on Tuesday, September 27, 2022. Session One- 5:00-6:00 pm Session Two- 6:00-7:00pm.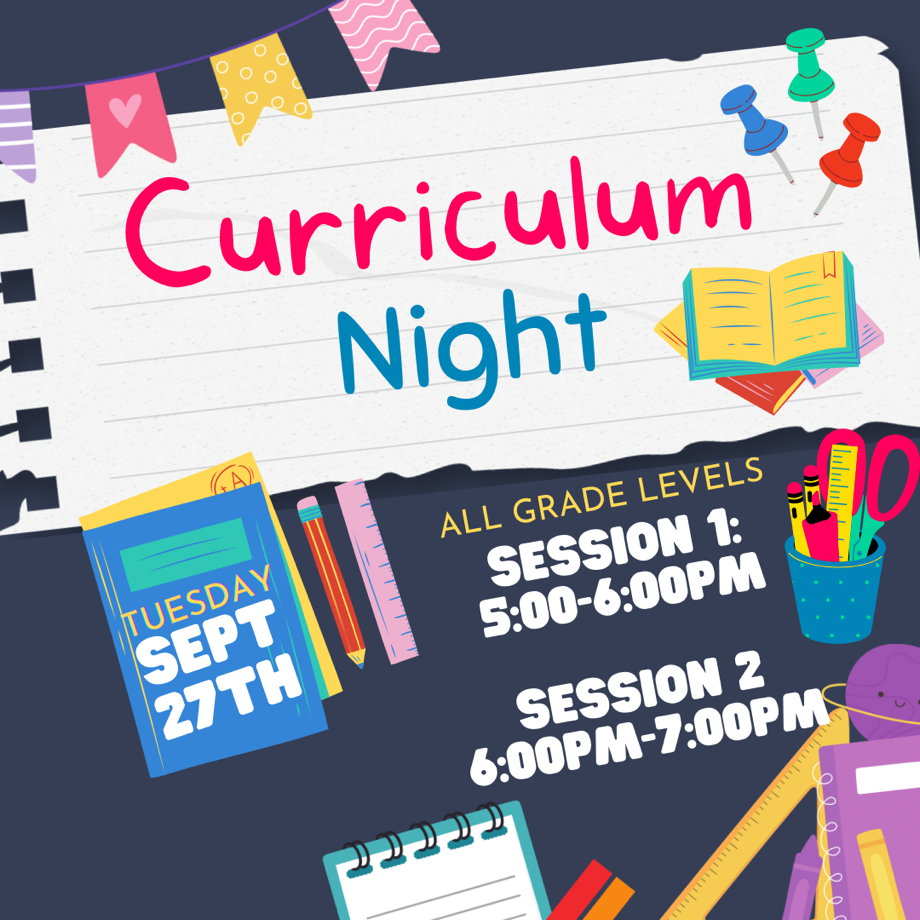 Cavalier Community!!! Help us celebrate Mexico's Independence tomorrow by wearing traditional Mexican attire. Thank you in advance!
Happy International Dot Day!!! "International Dot Day is celebrated by adults and children for boosting courage so that their creative potential is released. It is a great day to connect and collaborate, and also to celebrate self-expression." Thank you to all teachers, students and staff that have dressed up for the day. Creativity is in the air at Castañeda Elementary!!!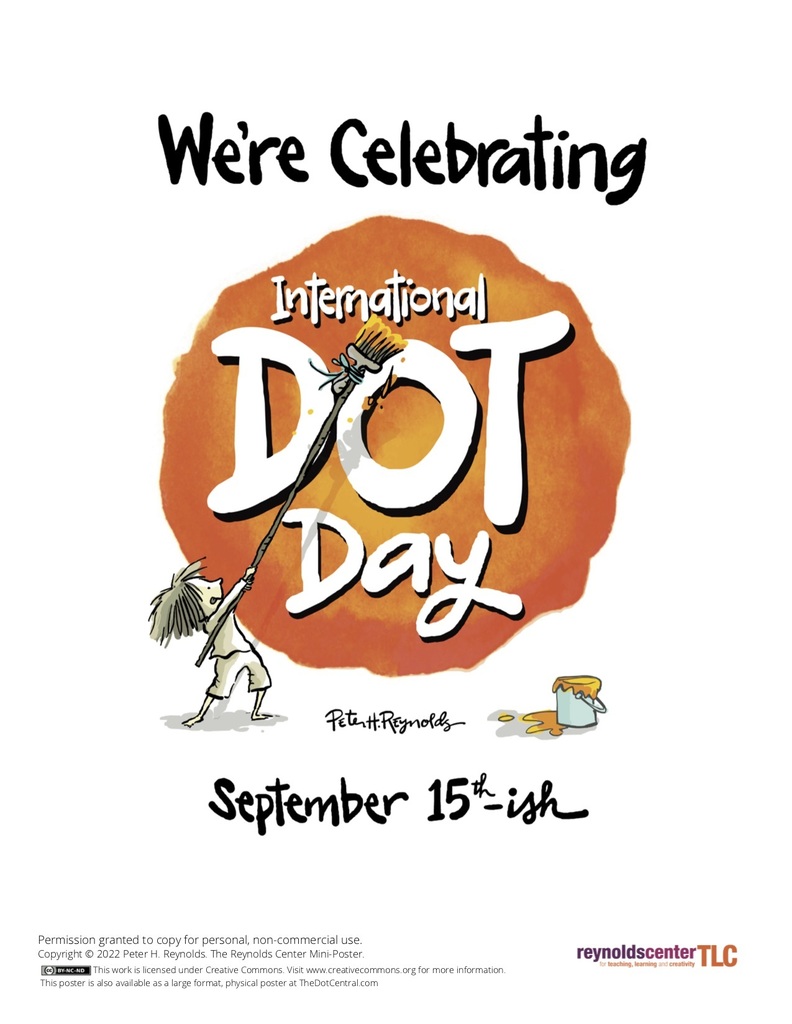 Good afternoon Cavalier parents. A huge thank you to all of our parents and students that attended our Meet the Teacher Night. It was a great success. A reminder, the first day of school is Monday, August 22. School begins at 7:50. We can't wait to see you all!!!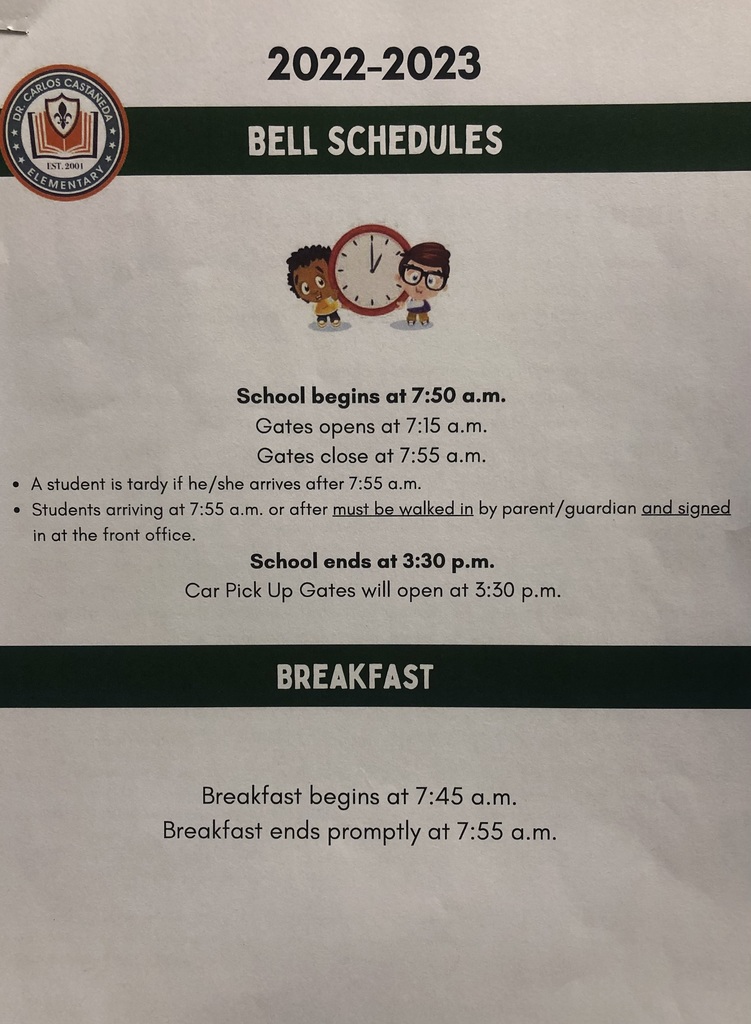 Please join us August 18 for a presentation and discussion on safety & security measures McAllen ISD has in place for the protection of students and staff at our schools. Join us at McAllen High School from 6-7:30pm