Good afternoon Cavalier families. Summer has started!!!☀️We hope everyone is enjoying their summer time. Attached you will find the 2022-2023 academic calendar:
https://tinyurl.com/6kp8epdp
. If you have any questions, please call our office at 956-632-8882.
Good afternoon Cavalier community: A friendly reminder, 3rd-5th grade students will be taking their STAAR assessments this week. Please make sure your child gets a good night's rest and arrives by 7:45 to begin the test promptly. Your child may also bring a jacket in case the room temperature gets cold. If you have any questions, please call 956-632-8882. Thank you and have a wonderful Monday.
Way to go to McAllen ISD! McAllen ISD is the Best Large District in Texas! Please click on the link below for a short message of thanks from Superintendent Dr. J.A. Gonzalez. #DistrictOfChampions #GreatnessStartsHere
https://youtu.be/TQre-PzwuIc
Today is School Lunch Hero Day! Thank you to all of our Nutrition Staff for everything you do for our students!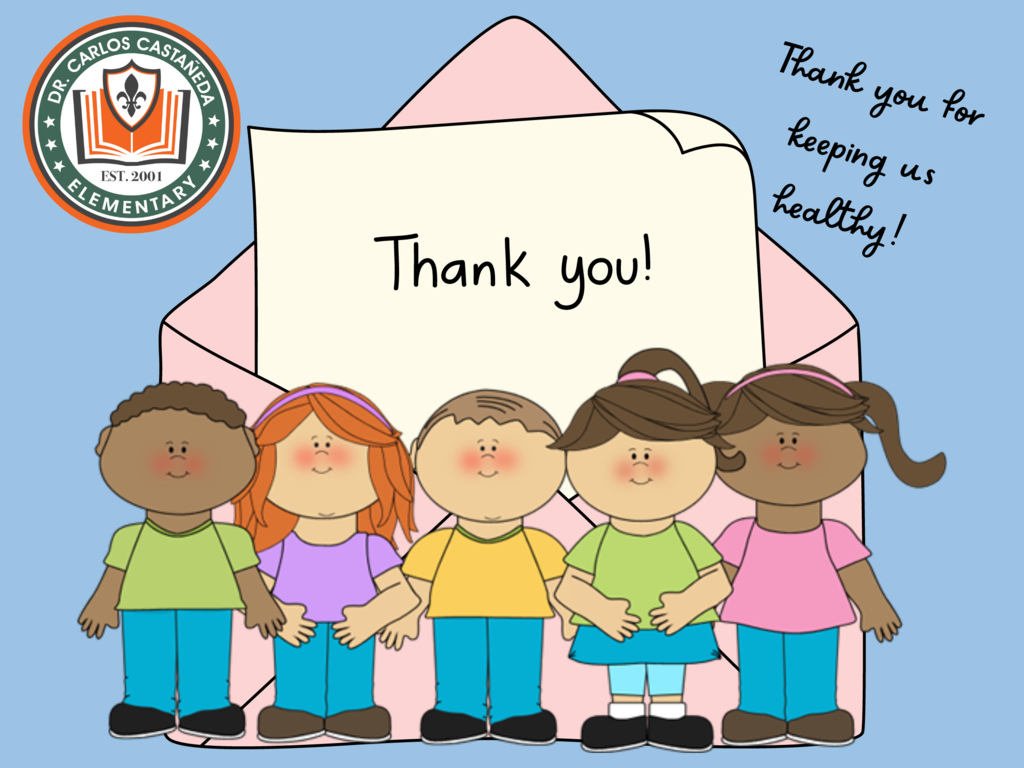 Bilingual Summer School Program. Please see attachment for more information.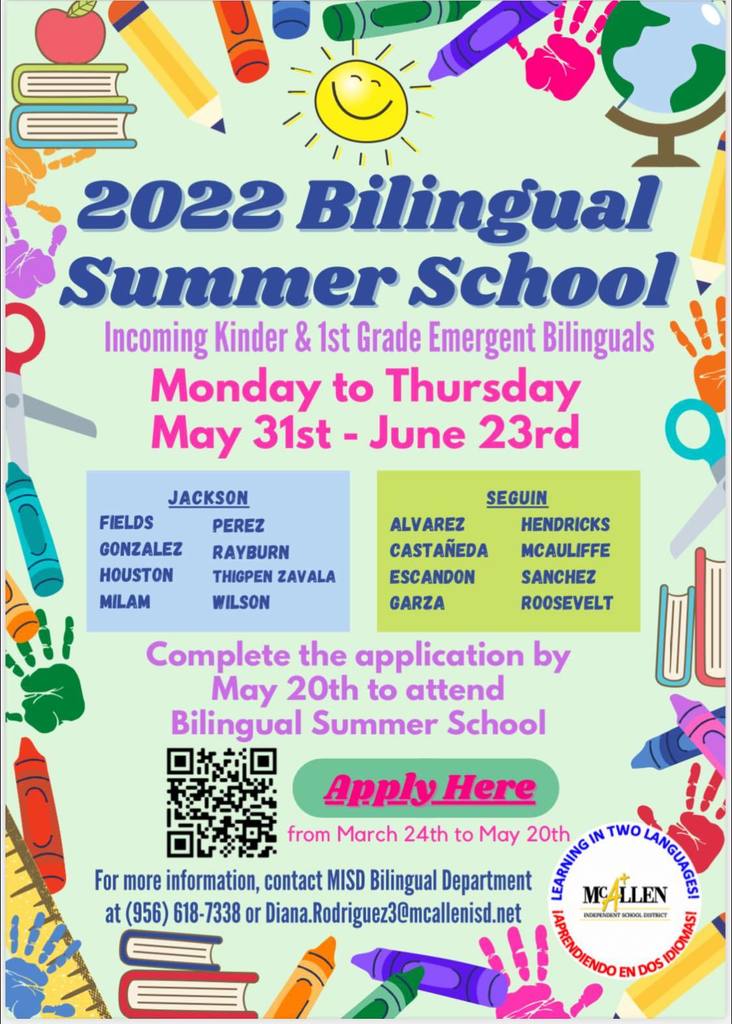 Another special thank you to all our teachers. Happy Teacher Appreciation Week!!! Thank you for all your hard work. We hope you all have a wonderful week.

Happy Monday Cavalier parents. We want to wish Ms. Rogriguez a Happy Principal's Day. Thank you for your dedication and for all that you for our campus. We hope you have an amazing day!

Happy Earth Day to all our Cavalier community. Thank you to everyone that was able to join your child in today's picnic and celebration of this amazing planet Earth. We hope you enjoyed!
Cavaliers, we are excited to invite our Cavalier families to our Picnic Day on April 22, 2022. Join us as we show our support for environmental protection and celebrate Earth Day together. More information will be forthcoming. We hope to you there.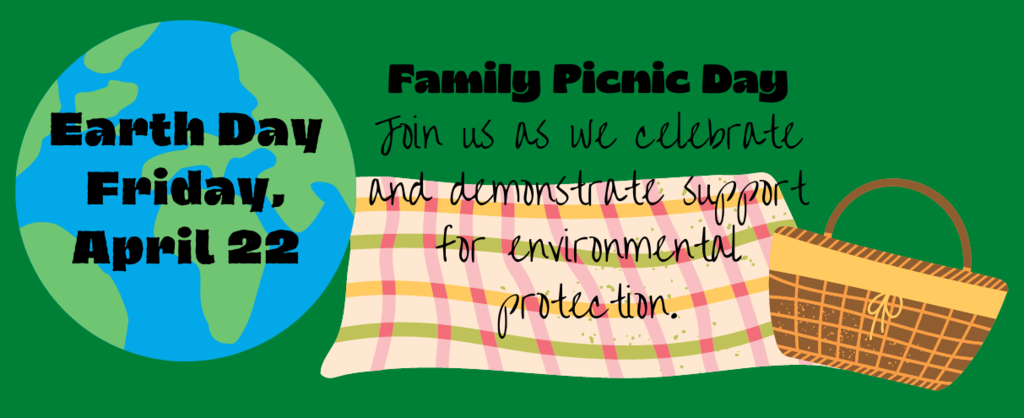 April is set aside as a military child appreciation month, officially known as the Month of the Military Child. Today we are honoring all of our military children. Thank you for your sacrifice.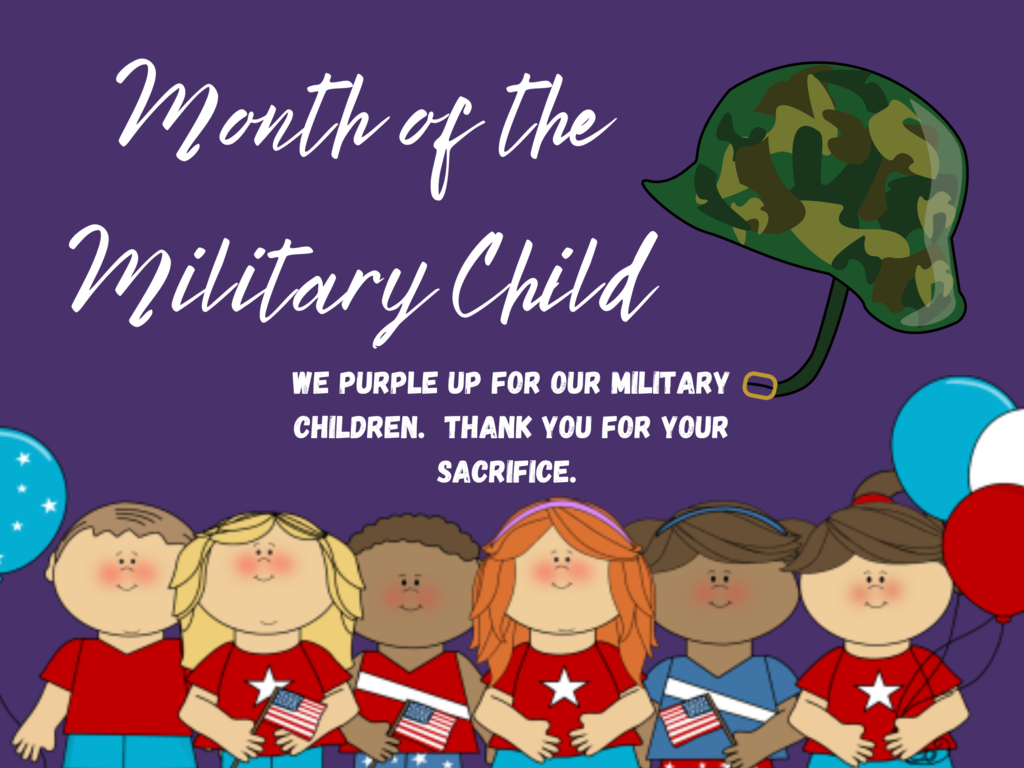 Good afternoon Cavalier community. A reminder we will be having a short week. There will be no school on Friday, April 15, 2022. Enjoy the three day weekend!!! We will see everyone back on Monday, April 18, 2022.
Happy Paraprofessional Day. To our amazing paraprofessionals, we want to say thank you from the bottom of our hearts for all that you do. We hope that you have a wonderful day!!!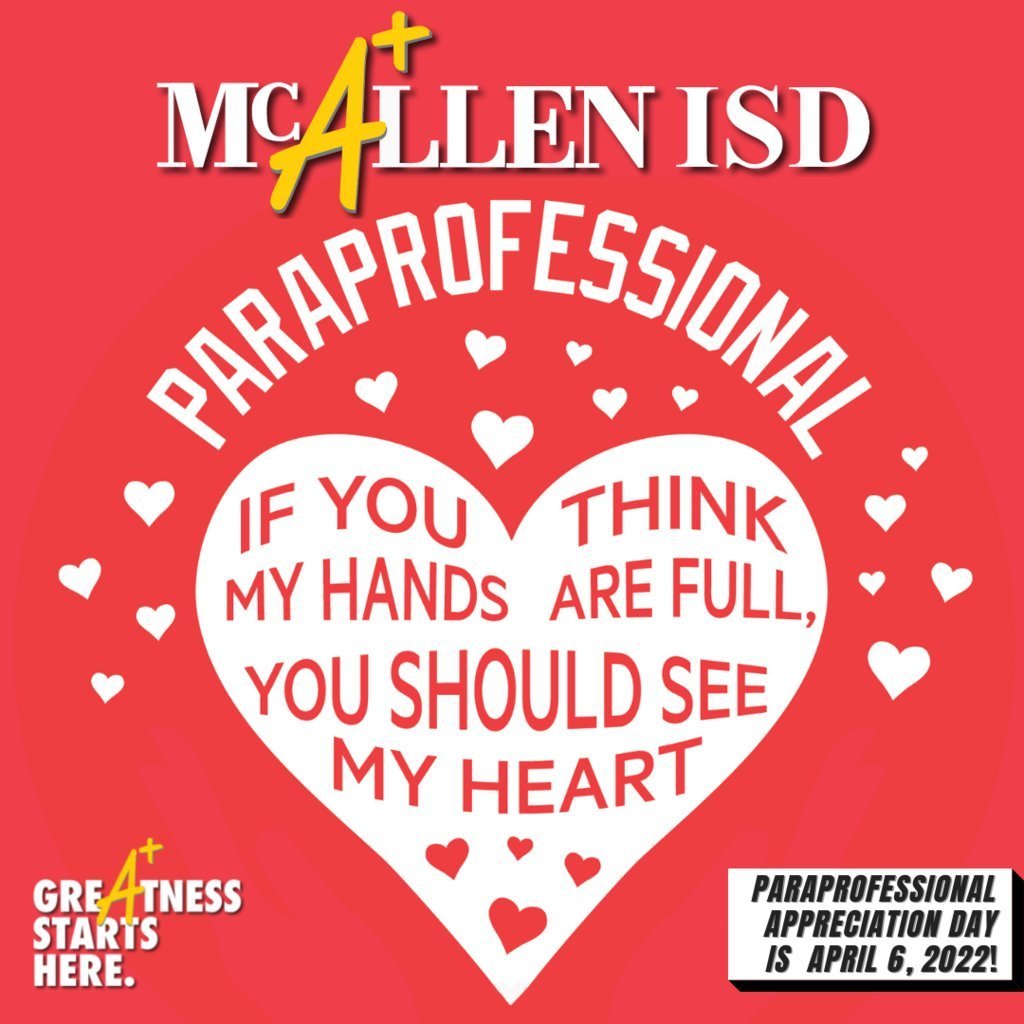 Happy Assistant Principal's Week to Mr. Hernandez. Thank you Mr. Hernandez for all that you do for your students, teachers and staff. We appreciate you!!!
Hello Cavalier Community! Help us celebrate National Library Week by participating in our daily events. Looking forward to seeing everyone's participation. Let's celebrate the magic of reading together!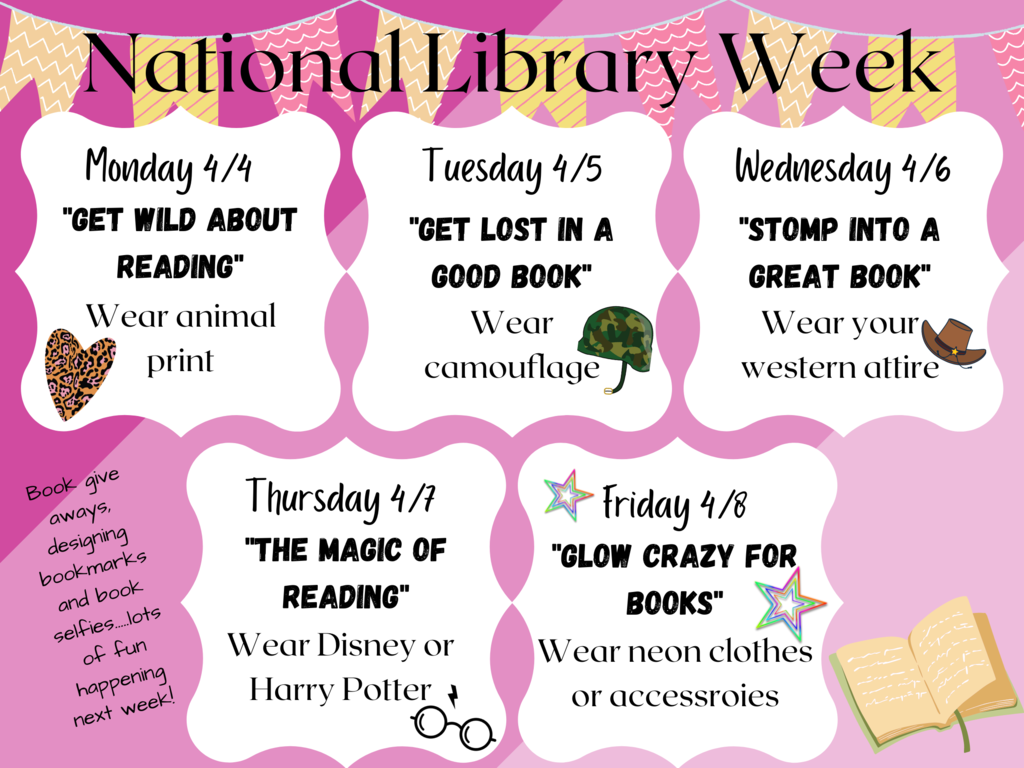 Good afternoon Cavalier community. Don't forget to join us today at our Spring Festival, from 6:00 p.m.-9:00 p.m. We look forward to seeing all our Cavalier families. We will have fun games, moon jumps, yummy food and great music. We will see you soon.
Help Needed! We are kindly asking for donations for our Spring Festival. Support our school and let's make our Spring Festival a huge success. We thank you in advance for all your support.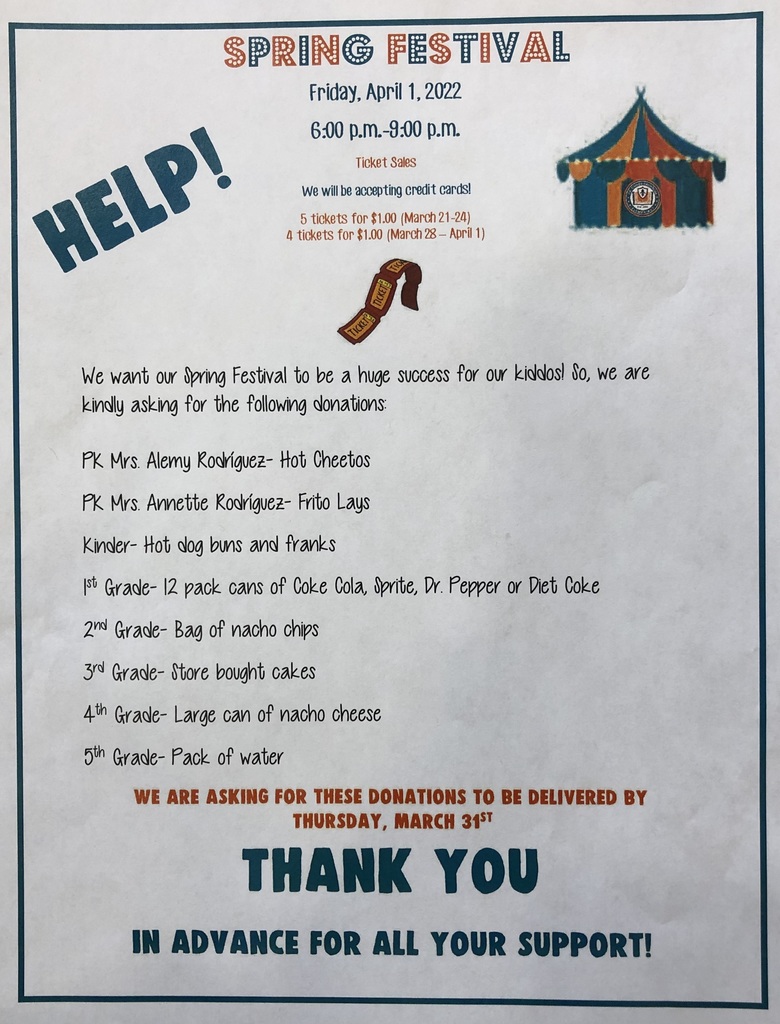 Spring Festival News!!! Time, tickets, prices.....everything you want to know about our fun filled Spring Festival. Let's get ready for an amazing event.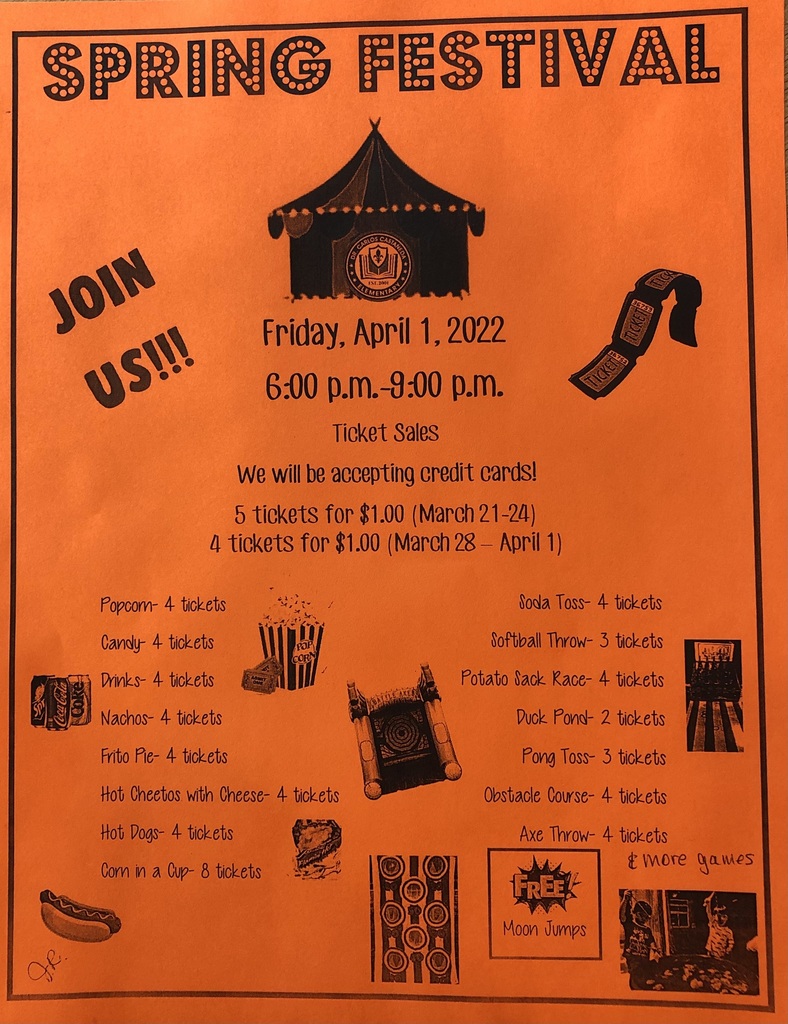 YEARBOOK ON SALE! A great way to remember such an amazing year.....get your yearbook now. For more information, please contact our school. (956) 632-8882
Big Announcement!!! Spring Festival happening Friday, April 1, 2022. Time: 6:00 p.m.-9:00 p.m. Get your tickets now,.......we are accepting credit cards! For more information, please contact the school.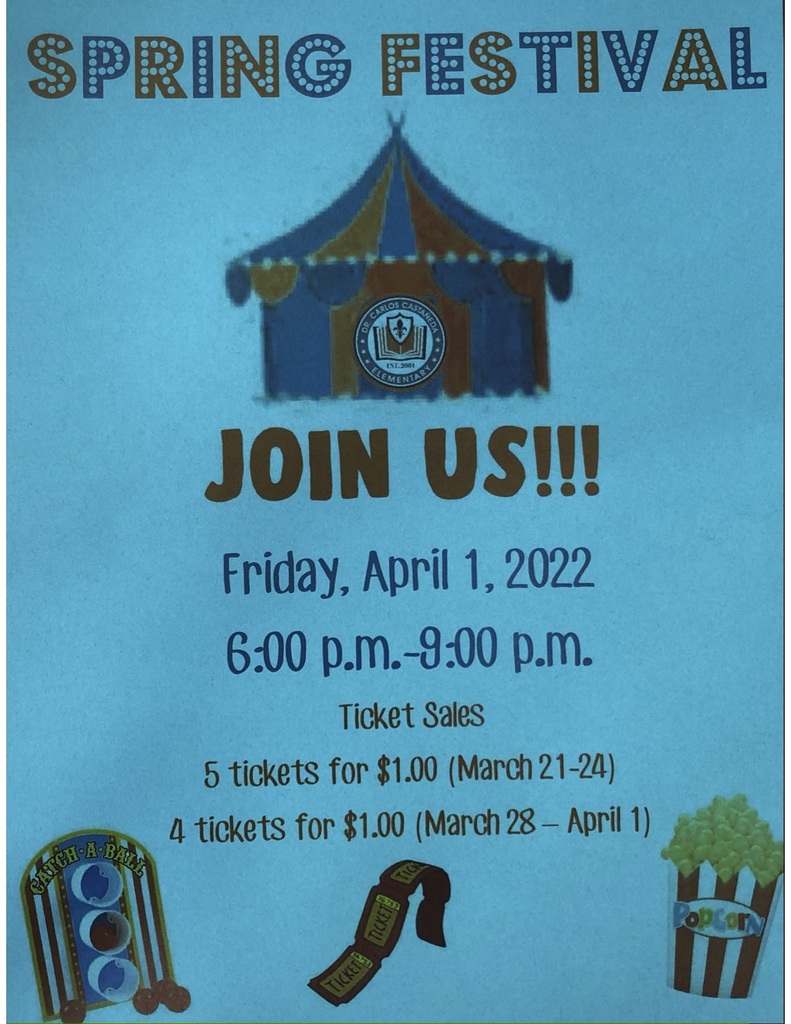 We would like to recognized our school counselors this week as we kick off National School Counseling Week! Thank you for all you do for our students, families, & school communities!